Reusable Hydraulic Fittings Pressure Rating Guide
Welcome to this comprehensive guide on hydraulic pressure ratings and reusable fittings. As professionals in the hydraulic industry, understanding the intricacies of pressure ratings and the types of reusable fittings available is crucial. This guide aims to provide you with in-depth knowledge, from the basics of pressure ratings to the cost-effectiveness of reusable fittings.
What is Rated Hydraulic Pressure?
Definition and Units of Measurement
In the field of hydraulics, the term "rated pressure" is of vital importance. It refers to the maximum pressure that a hydraulic component can safely withstand. The unit of measurement for pressure is usually pounds per square inch (PSI) or bar. For example, if a hydraulic hose has a pressure rating of 3000 PSI, it means the hose can safely withstand 3000 PSI without failure.
The Importance of Pressure Ratings in Hydraulic Applications
Understanding pressure ratings is not just a technical detail, it's a safety issue. Imagine you are operating a hydraulic system that controls heavy machinery. If the system components can't handle the pressure they're being subjected to, they'll fail. This failure is more than just a minor inconvenience; it can lead to catastrophic consequences, including equipment damage and even injury.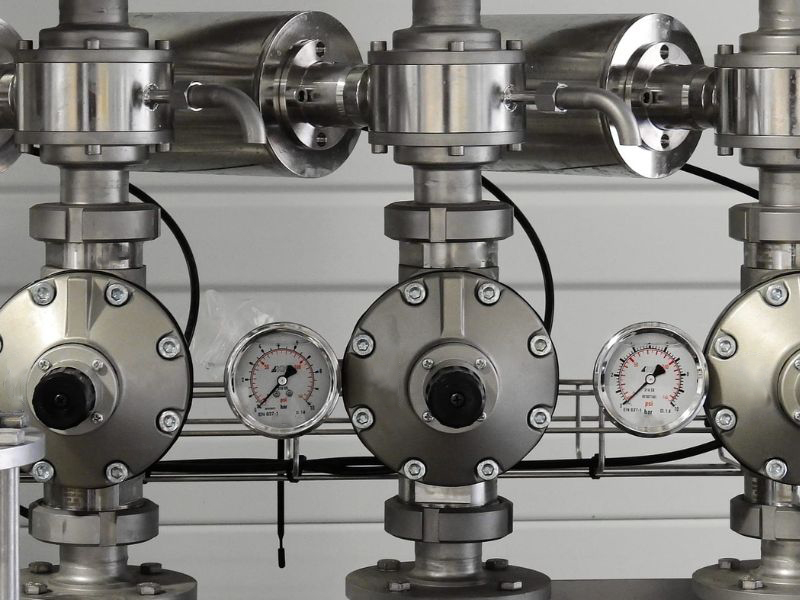 Why Pressure Ratings Should Not Be Ignored
Ignoring pressure ratings is dangerous behavior. The failure of one component in a hydraulic system can have a domino effect, causing other components to fail as well. This can lead to downtime, costly repairs, and, in the worst case, a serious safety incident.
The Role of Pressure Ratings in System Efficiency
In addition to safety, pressure ratings have an impact on the efficiency of a hydraulic system. Components with appropriate pressure ratings ensure that the system operates smoothly, without the risk of pressure drops or fluid leaks. This efficiency translates into better performance and, ultimately, cost savings.
Reusable Hydraulic Hose Fittings Types
Reusable JIC (Joint Industry Committee) Fittings
JIC fittings are versatile and have extremely high pressure ratings. They are commonly used in fluid power systems and are manufactured from materials such as nickel alloys, brass, carbon steel, and stainless steel. 37-degree flared seating surfaces ensure a secure connection. Although very durable, they are not suitable for high vibration applications due to their low pressure rating.
NPT (National Pipe Thread) Reusable Fittings
NPT fittings are versatile and reusable, resulting in significant cost savings. They are the most commonly used thread type in North America and are easily recognized by their tapered ID and OD. However, they are not popular worldwide due to the prevalence of other standards, such as British tapered threads.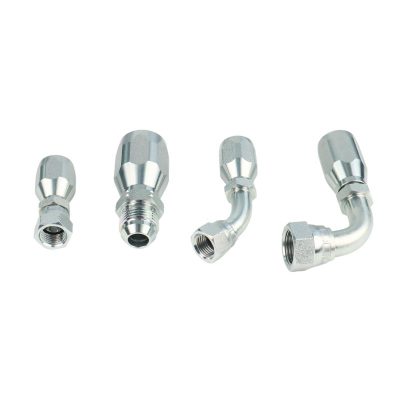 SAE 45 Degree Reusable Fittings
SAE 45-degree fittings are similar to JIC fittings, except that they are threaded at a 45-degree angle. These fittings are known for their high pressure ratings and are commonly used in industrial environments. They are highly reliable and reusable, making them a cost-effective option. They are also ideal for high temperature applications.
BSP (British Standard Pipe) Reusable Fittings
BSP reusable fittings can be categorized as BSPP as well as BSPT. British Standard Pipe fittings are very popular in Europe and offer reliable pressure ratings. They conform to British thread sizes and are widely accepted worldwide except in North America.
ORFS (O-Ring Face Seal) Reusable Fittings
ORFS fittings provide leak-free connections and are ideal for high-pressure applications. They eliminate leaks in hydraulic systems up to 6000 psi. These fittings are equipped with elastomer seals, making them the preferred choice for applications where there is a risk of fluid leakage.
Reusable Inverted Flare Fittings
Commonly used in automotive applications, inverted flare fittings are known for their ease of assembly and high pressure ratings. These fittings are not as common, but are favored in transportation hydraulics due to their corrosion resistance.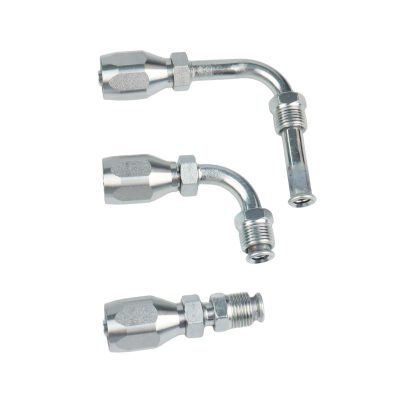 Benefits of Reusable Hydraulic Fittings
Reusable hydraulic fittings offer several benefits that make them the preferred choice of many professionals in the industry. First, they are cost-effective. Unlike crimp fittings, which require a crimping machine, reusable fittings can be installed using simple tools such as wrenches, saving time and money. Second, they are environmentally friendly. These joints can be disassembled and reused, reducing waste and favoring sustainability. Finally, they are versatile. Whether you're dealing with a high-pressure system or need fittings for a specific application, chances are you'll find a reusable fitting that meets your needs.
Factors to Consider when Choosing Reusable Fittings
When choosing reusable fittings, consider their compatibility with the hydraulic fluid used in your operation. Not all fittings work well with all types of hydraulic fluids. Also, evaluate the pressure rating to make sure it meets the requirements of the specific application. Operating pressures above the rating can lead to leaks and pose a safety risk.
Factors Affecting Pressure Ratings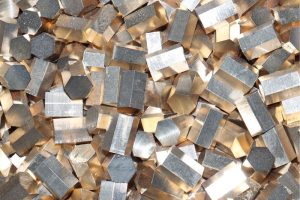 The material from which a hydraulic fitting is made significantly influences its pressure rating. Common materials include stainless steel, carbon steel, and brass. Stainless steel is known for its corrosion resistance and higher pressure ratings, making it ideal for demanding applications. Carbon steel, while less resistant to corrosion, offers excellent strength and is generally more affordable. Brass fittings are commonly used in low-pressure applications and are resistant to corrosion from water and heat.
The design of the fitting, including aspects like seal thickness, type, and the number of threads, also plays a vital role in determining its pressure rating. For instance, a thicker seal may offer a higher pressure rating but could be more challenging to install. Similarly, the type of seal—whether it's an O-ring, a flare, or a face seal—can impact the fitting's ability to withstand pressure.
It's crucial to ensure compatibility between the hose material and the fitting. Mismatched components can lead to leaks, system failure, and even safety hazards. Common hose types include:
This is a single-wire braid hose suitable for medium pressure hydraulic lines. It's commonly used in mobile equipment and farm implements. It offers excellent oil resistance and is ideal for general-purpose hydraulic applications.
This hose is designed for high-pressure hydraulic systems and is commonly used in construction and industrial machinery. It features a double wire braid, providing it with the ability to handle higher pressure levels compared to SAE100R1AT.
This hose is designed for medium pressure applications and is often used in truck and bus air brake systems. It features a single wire braid and textile cover, making it flexible and easy to handle.
This hose is designed for low-pressure conditions and is often used for return and drain lines. It's made with a single textile braid, making it less suitable for high-pressure applications but excellent for less demanding tasks.
DN

Inch

inside

outside

Working-

pressure

burst- pressure

bend radius

mm

inch

dash

mm

mm

bar

psi

bar

mm

5

3/16

-3

4.8

11.6

34

500

136

50

6.3

1/4

-4

6.4

13.0

28

410

112

65

8

5/16

-5

7.9

14.5

28

410

112

70

10

3/8

-6

9.5

16.7

28

410

112

80

12.5

1/2

-8

12.7

20.0

28

410

112

100

16

5/8

-10

15.9

23.4

24

350

96

125

19

3/4

-12

19.0

26.8

21

310

84

150

25

1

-16

25.4

34.5

18

265

72

170

31.5

1-1/4

-20

31.8

42.5

16

235

64

200

38

1-1/2

-24

38.1

48.5

15

220

60

230

50

2

-32

50.8

62.0

14

210

56

250
For examples: Reusable fitting SAE100R6 hoses pressure rating size chart
This hose is suitable for medium-pressure hydraulic lines and is often used for synthetic, petroleum, and water-based hydraulic fluids. It features a thermoplastic inner tube and is commonly used in forklift and hydraulic boom applications.
This hose is designed for extremely high-temperature conditions and is often used in steam applications. It features a PTFE inner tube and is ideal for transferring hot oils and chemicals.
This hose is designed for high-pressure hydraulic systems with tight bends. It features a double wire braid and is suitable for compact hydraulic systems often found in tight installation spaces.
Environmental conditions like temperature and corrosion can also affect a fitting's pressure rating. For example, a fitting that performs well at room temperature may not hold up under extreme heat or cold. Corrosive environments, such as those involving saltwater or certain chemicals, can also degrade the material over time, reducing its pressure rating.
How to Determine Pressure Ratings
Manufacturer's Specifications
The first and most straightforward way to determine the pressure rating of a reusable hydraulic fitting is to consult the manufacturer's specifications. These guidelines are usually provided in the product manual or on the manufacturer's website. They offer the most accurate and reliable information on what pressure levels the fitting can safely handle.
Industry Standards and Certifications
Another reliable method to determine the pressure rating of a fitting is to check if it meets industry standards and certifications such as ISO or SAE. These organizations set guidelines for various hydraulic components, including their pressure ratings. A fitting that is ISO or SAE certified is generally more reliable and safer to use.
Before diving into the methods, it's crucial to understand why testing the pressure rating of reusable hydraulic fittings is essential. Testing provides real-world data that can validate or challenge the manufacturer's specifications. It's an extra layer of assurance for the safety and efficiency of your hydraulic system.
One of the most common tests is the burst pressure test. In this method, fluid is pumped into the fitting until it reaches the point of failure, also known as the burst pressure. This test gives you an idea of the maximum pressure the fitting can withstand. However, it's important to note that the burst pressure is not the same as the working pressure, which is usually much lower.
The impulse test subjects the fitting to rapidly fluctuating pressures to simulate real-world conditions. This test is particularly useful for fittings that will be used in systems with varying pressure levels. The fitting is considered to pass if it can withstand a set number of cycles without failure.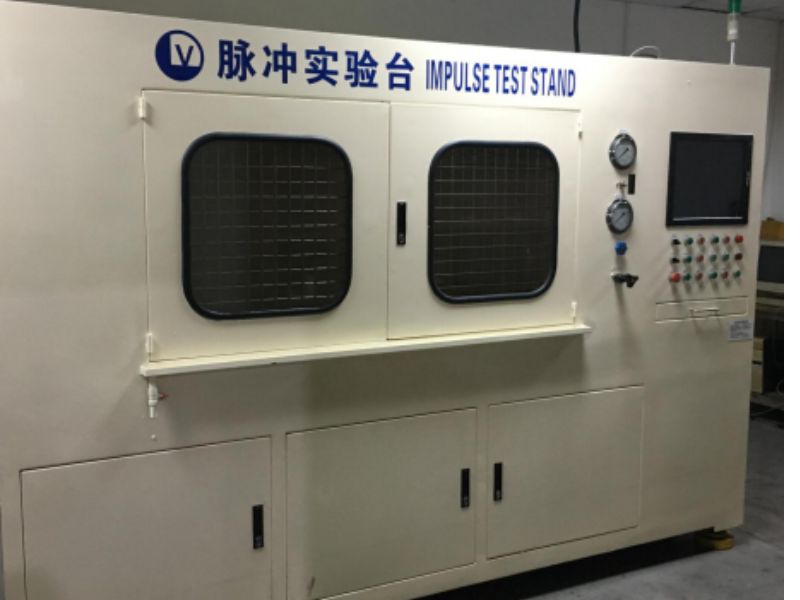 In a proof test, the fitting is subjected to a specific pressure level for a predetermined period. If the fitting shows no signs of leakage or failure during this time, it is considered to have passed the test.
Some hydraulic systems operate under vacuum conditions. In such cases, a vacuum test can be conducted to ensure that the fitting can maintain its integrity under negative pressure.
Since environmental factors like temperature and corrosion can affect a fitting's pressure rating, some tests incorporate these elements. For example, a fitting might be subjected to high temperatures or corrosive fluids to see how it performs under such conditions.
Always conduct these tests in a controlled environment and under expert supervision. Incorrect testing can not only provide inaccurate data but also pose safety risks.
After testing, it's crucial to document the results meticulously. This documentation serves as a record that can be referred to in the future for maintenance or in case of system failure.
Cost Benefits of Reusable Hydraulic Fittings
Long-Term Cost Savings
Reusable hydraulic fittings offer significant long-term cost benefits. Unlike single-use fittings, which need to be replaced every time they are removed, reusable fittings can be disassembled and reassembled, saving you both time and money. This aligns perfectly with your needs for affordability without compromising on quality.
Quality and Durability Considerations
When it comes to reusable fittings, quality and durability are key factors that can't be ignored. High-quality reusable fittings are made from materials like stainless steel that offer excellent durability. These fittings can withstand the rigors of heavy-duty use, making them a cost-effective solution in the long run.
Addressing Customer Pain Points
Reusable fittings directly address common customer pain points, such as the need for affordable yet high-quality hydraulic solutions. By opting for high-quality, reusable fittings, you're not just saving money; you're also investing in a product that is built to last, offering you greater value for your money.
For the ultimate combination of safety and cost-effectiveness, the choice is clear: select the right pressure-rated reusable hydraulic fittings tailored to your specific needs. We highly recommend Topa Reusable Fittings, known for their exceptional quality, durability, and reliability.
Thank you for taking the time to read this comprehensive guide. At Topa, we're committed to providing you with top-notch solutions for all your hydraulic component needs. Don't hesitate to reach out for any inquiries or further assistance; we're here to help you every step of the way.
Choose Topa for unmatched quality and performance. Your safety and satisfaction are our top priorities.