Understanding BSP Hydraulic Fittings: The Final Guide
This guide takes an in-depth look at the world of BSP, from its historical background to the various types such as BSPP and BSPT, each of which offers unique benefits. Whether you're a seasoned maintenance professional or a distributor looking for a reliable product, understanding the ins and outs of BSP is invaluable. We'll also explore the importance of ISO standards in ensuring the safety and efficiency of these fittings, and guide you through how to effectively measure and install them. So if you're looking for a comprehensive resource that covers everything you need to know about inch threads, read on.
History of British Standard Pipe
The history of British Standard Pipe (BSP) can be traced back to early 20th century England. Designed as a comprehensive set of threading standards, typically used for joining pipes and fittings, British Standard Pipe (BSP) emerged to simplify and standardize the various thread types available in the UK. As technology advances, BSP threads are becoming progressively more global.
BSPP stands for British Standard Parallel Pipe. These fittings come with either parallel or straight threads.The pitch angle of a BSPP fitting is always 55 degrees. The number of threads varies depending on the size of the fitting.
BSPP Advantages
The parallel threads of BSPP fittings make them easy to install and replace, reducing downtime during maintenance. In addition, because the threads are parallel, BSPP fittings typically use a bonded seal or o-ring for a leak-tight connection. This additional seal adds another layer of security to your piping system.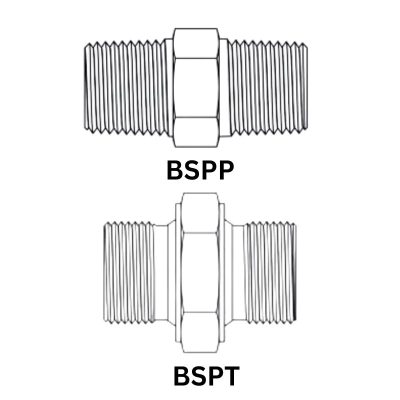 BSPT is British Standard Tapered Pipe Thread. These fittings look a lot like BSPP but with one key difference – BSPT threads are tapered. This tapered thread provides a more secure fit and better sealing. Like BSPP fittings, BSPT fittings have a standard pitch angle of 55 degrees.
Advantages of BSPT
Because the threads are tapered, BSPT fittings form their own seal. This makes them very effective in applications where leakage is absolutely essential, such as in gas lines or high-pressure hydraulic systems. Often no additional sealant is required, but if you do, then the addition of a sealant can provide additional security.
Whether you choose BSPP or BSPT depends largely on your specific needs. If you are looking for a system that is easy to maintain, then BSPP is the way to go. But if you need a safer connection, especially in high-pressure or high-vibration environments, BSPT fittings provide an extra level of safety.
BSP International Standards
ISO stands for International Organization for Standardization. These are the people who make sure that products and systems conform to specific standards, making it easier for companies around the world to understand what they're buying. For now, let's focus on the two main ISO standards for BSP fittings: ISO 7 and ISO 228.
ISO 7 focuses on tapered threads, such as those found in BSPT fittings. The standard defines the dimensional rules and how the taper works. Its purpose is to ensure that tapered fittings have a good seal, especially in high-pressure systems.
For example, you are installing a gas line or a high-pressure hydraulic system. You need to make sure that the fittings don't leak. By insisting on ISO 7-compliant BSPT fittings, you are essentially ensuring a safe and reliable system.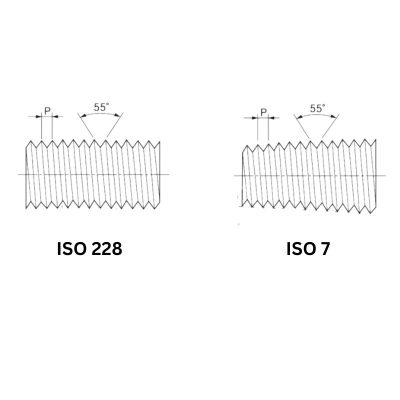 ISO 228, the standard for parallel threads in BSPP fittings, specifies dimensions, tolerances, and more. Basically, it ensures a good fit and proper functioning of parallel threaded fittings.
If you're dealing with water or hydraulic systems that don't require an extremely high level of leak-proof safety, then ISO 228 is the standard of choice. When you buy a fitting that complies with ISO 228, you buy reliability and performance.
Multiple Standards Compliance
Many BSP fittings are compliant with both ISO 228 and ISO 7. This means they conform to both parallel and tapered thread rules. So if you see a fitting labeled with both ISO 7 and ISO 228, it's a double guarantee that you're buying a quality product.
Choosing fittings that comply with international standards isn't just about complying with the rules. In the long run, it's about ensuring that your system is safe, efficient and economical. In addition, because standardized fittings are more widely available, it's easier to replace or upgrade them.
Versatility
First up is versatility. One of the greatest advantages of BSP fittings is that they are suitable for a wide range of applications. From water supply systems to industrial hydraulic lines, these fittings can do it all. Whether you're a seasoned maintenance professional or just setting up your first hydraulic system, they're designed to meet your needs.
Specialized seals
Fractional pipe fittings are great at sealing against leaks. Both the parallel-threaded BSPP and the threaded BSPT seal well. while the BSPP typically uses adhesive seals or O-rings, the BSPT relies on its tapered threads to do the sealing job.
Durability
These fittings are extremely robust. They are designed to withstand high pressures and resist wear and tear. Their durability saves money in the long run. Quality BSP fittings may cost a little more upfront. However, when you consider their longevity and lower maintenance requirements, the overall price/performance ratio is high.
What is BSP Thread used for?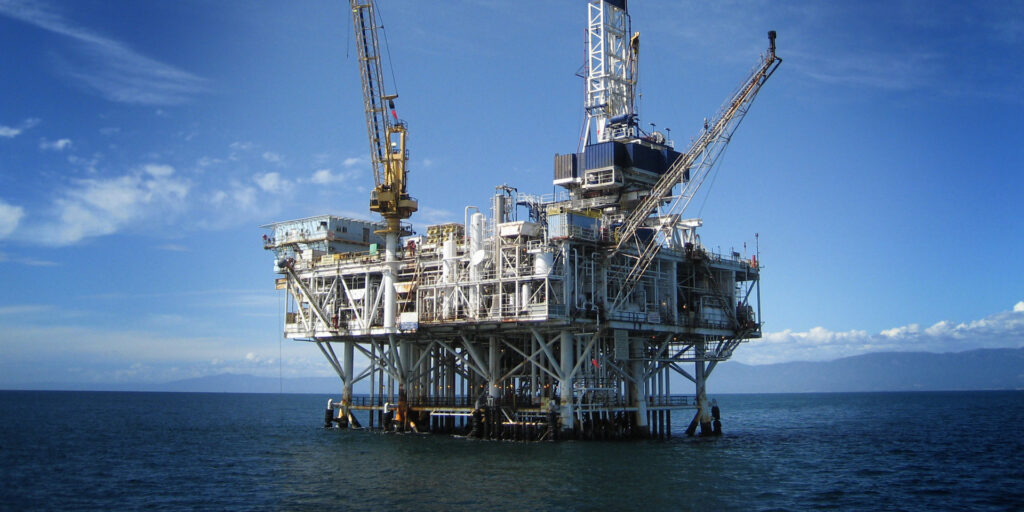 Water Supply Systems
One of the most common uses for BSP threads is in water supply systems. These pipes carry clean water to your home or business. A BSP tapered thread ensures a secure, leak-proof connection, which is essential for a system as important as a water supply.
Hydraulic Systems
Next up is the hydraulic system. If you're working with machinery that uses fluids to transmit power, such as excavators or hydraulic presses, imperial threads are often the preferred choice. They can withstand high pressures and provide a solid seal, making them ideal for these setups.
Gas Piping
Gas piping is another great application for inch-tapered threads. Examples include gas piping for home heating and even larger installations such as industrial gas supplies. The excellent sealing ability of the inch thread makes it a safe choice for gas applications.
Marine applications
Inch threads are also used in boats and ships, where they are commonly used in marine hydraulic systems and even bilge pumps.BSP fittings are reliable and made of high-quality materials to resist the corrosive effects of salt water.
Compatibility and Interchangeability
BSP threads stand for British Standard Pipe and are widely recognized for their strong sealing ability. the JIC or Joint Industrial Council thread originated in the United States. These fittings usually have a 37-degree flare at the end and are specifically designed for high-pressure conditions.
BSP and JIC differ in sealing mechanisms and pitch angles; JIC uses a flared sealing surface, while BSP may use a bonded seal or o-ring. Because of these differences, they are not directly interchangeable, and you typically need an adapter to connect the BSP fitting to the JIC system.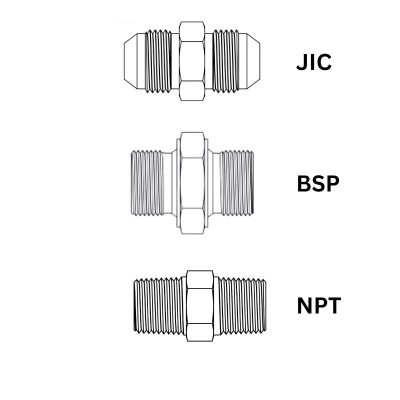 NPT, or National Pipe Thread, is widely used in the United States, especially for low-pressure applications. The threads are tapered and are usually sealed by thread engagement. BSPP, on the other hand, typically uses a bonded seal or O-ring and has parallel threads. Although the two fittings are used for similar purposes, they have different thread forms and sealing mechanisms, which means they are not directly interchangeable. If you need to switch from one system to the other, you'll likely need an adapter to secure the connection.
How to Measure BSP Hydraulic Fittings
Prepare your tools
First, grab your calipers and thread gauge. These tools are crucial for accurate measurements.
Measure the Outside Diameter
Start by measuring the outside diameter of your male threads. Simply open the caliper and gently place it over the widest part of the thread. Make a note of this number and you can use a table to count it.
Counting Threads
Next, count the number of thread crests within a given distance (usually one inch).
Pitch Angle
For inch-threaded fittings, the standard pitch angle is 55 degrees. You may find this information in the manufacturer's specification sheet, but you can also measure it if desired.
Parallel or tapered?
Is the fitting BSPP (parallel) or BSPT (tapered)? For BSPP, the thread diameter remains the same. With BSPT, you will notice that the diameter decreases as the threads move downward.
Check for add-ons
Some fittings may have o-rings or adhesive seals. These features also need to be taken into account when measuring, as they can affect how the fitting interacts with its mating parts.
Double-check your work
After you've written down all your measurements, it's a good idea to double-check them. Mistakes can and do happen. Checking again now will save you a lot of trouble later.
G / R
size

Thread
density
(TPl)

Thread
pitch

Major
diameter

Minor
diameter

Gauge
length

In

In

mm

in

mm

in

mm

In

mm

1/6

28

0.907

0.3041

7.723

0.2583

6.561

5/32

4

1/8

28

0.907

0.3830

9.728

0.3372

8.566

5/32

4

1/4

19

1.337

0.518

13.157

0.4506

11.445

0.2367

6

3/8

19

1.337

0.656

16.662

0.5886

14.95

1/4

6.4

1/2

14

1.814

0.825

20.955

0.7335

18.631

0.3214

8.2

5/8

14

1.814

0.902

22.911

0.8105

20.587

0.3214

8.2

3/4

14

1.814

1.041

26.441

0.9495

24.117

3/8

9.5

7/8

14

1.814

1.189

30.201

1.0975

27.877

3/8

9.5

1

11

2.309

1.309

33.249

1.1926

30.291

0.4091

10.4

1 1/8

11

2.309

1.492

37.897

1.3756

34.939

0.4091

10.4

1 1/4

11

2.309

1.65

41.91

1.5335

38.952

1/2

12.7

1 3/8

11

2.309

1.745

44.323

1.6285

41.365

1/2

12.7

1 1/2

11

2.309

1.882

47.803

1.7656

44.845

1/2

12.7

1 5/8

11

2.309

2.082

52.883

1.9656

49.926

5/8

15.9

1 3/4

11

2.309

2.116

53.746

1.9995

50.788

5/8

15.9

1 7/8

11

2.309

2.244

56.998

2.1276

54.041

5/8

15.9

2

11

2.309

2.347

59.614

2.2306

56.656

11/16

15.9
BSP hydraulic fittings size chart
How to Install BSP Hydraulic Fittings
Step 1: Prepare Butt Threads
Clean any dirt, debris or old sealant from the male and female threads. A wire brush is usually sufficient. This helps ensure a good, clean fit.
Step 2: Select the correct sealing mechanism
For BSPP (parallel): Use o-rings or bonded seals.
For BSPT (tapered): thread sealant or PTFE tape works best.
Step 3: Apply Sealant
If using a thread sealant, apply a small amount of sealant evenly around the male threads, avoiding the first thread, to prevent sealant from entering the system. For O-rings, make sure they are firmly seated in the groove.
Step 4: Hand Tightening
Begin by hand tightening the fitting. Turn the fitting until you feel the threads engage firmly. This will prevent cross-threading, which can be a difficult problem to solve.
Step 5: Use a Torque Wrench
Now it's time to use the torque wrench. Tighten the fitting to the manufacturer's torque specifications. Over-tightening is just as bad as over-loosening, so keep it precise!
Step 6: Double Check Your Work
After tightening, check over all the components. Look for any signs of cross-threading or over-tightening that could lead to leaks or failure. Now is the time to spot problems.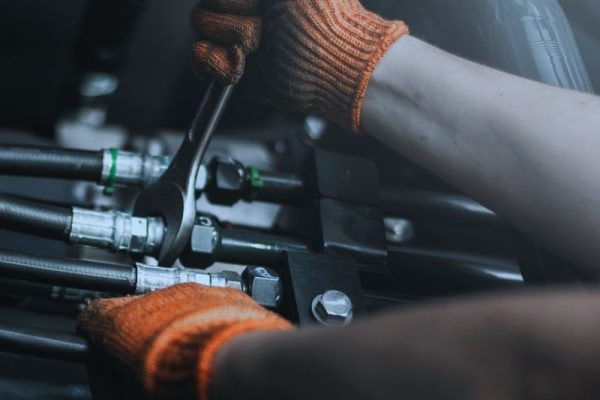 Step 7: Test the System
Before the system is fully operational, perform a pressure test to ensure there are no leaks. If leaks are found, it may be necessary to retighten fittings or reapply sealant.
Step 8: Keep Records
Record the date of installation, torque settings, and any other pertinent information. This will make the job easier when fittings need to be inspected or replaced.
In the world of hydraulic systems and components, British Standard Pipe (BSP) threads stand out for their quality, reliability and versatility. Whether you're an experienced salesperson in the hydraulics industry or a retailer trying to understand the right type of fitting, this guide will give you an insight into the benefits and applications of BSPP and BSPT threads. In addition, understanding international standards such as ISO 7 and ISO 228 will save you time and money by ensuring that the couplings you choose operate safely and efficiently. And don't forget the meticulous steps involved in measuring and installing these fittings, which ensure that your hydraulic system operates at peak efficiency. In the future, the knowledge you've gained here will enable you to make smarter, more informed decisions when selecting and using fittings for fiat tubing to meet a variety of needs.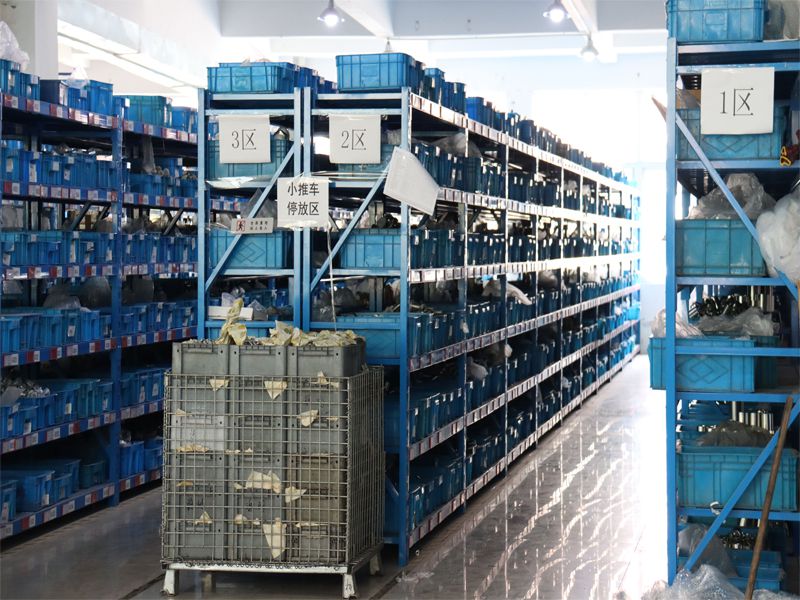 Choose Topa-BSP Hydraulic Fitting Supplier
We know you're always looking for reliable, economical hydraulic components. That's why we're pleased to introduce you to Topa's line of BSP (British Standard Pipe) fittings.
So, why should you choose our BSP fittings? Firstly, every fitting we produce meets strict international standards such as ISO 7 and ISO 228. This ensures you get a product you can trust.
Whether you need a parallel fitting (BSPP) or a tapered fitting (BSPT), we've got you covered. Our BSPP fittings are interchangeable with Parker hydraulic fittings, Eaton standard.
Cost matters, and we understand that. Our direct factory setup allows us to offer you great prices without sacrificing quality. We provide you with a cost-effective solution that ensures you get what you pay for.
What sets us apart is our service. Our team of 20 skilled professionals is ready to help you.
So when you think of BSP fittings, think Topa, your one-stop solution for all your hydraulic needs, with the quality and price you deserve.
Question Not Answered Yet ? We Are Here to Help!
Get Question? We've Got Answer
The easiest way to get in touch with Topa.
The easiest way to manage your inbox in