Metric Hydraulic Fittings: The Comprehensive Guide
Navigating the complex landscape of hydraulic fittings can be overwhelming. Yet, when it comes to repairs and upgrades, every detail matters, especially thread type and international standards. From ISO guidelines that assure quality to the advantages of using metric threads, understanding these elements can significantly impact the efficiency and longevity of your hydraulic systems. This guide will delve into the intricacies, from materials and manufacturing standards to applications and buying options. All aimed to empower you to make informed decisions for your specific hydraulic needs.
In the world of hydraulics, metric hydraulic fittings are critical accessories that connect components to ensure the smooth and efficient flow of fluids. They keep hoses, pipes, and tubing securely connected, minimizing leaks and improving performance.
Metric Hydraulic Fitting Types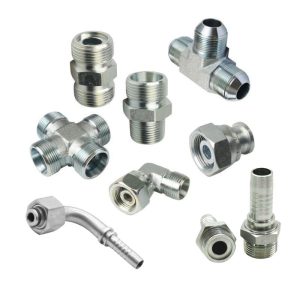 Metric threads in hydraulic fittings have been standardized to ensure optimal performance, efficiency, and safety in hydraulic systems. Below are some of the most common metric thread types found in hydraulic fittings:
● Metric Parallel Thread (M Thread): This is the standard metric thread type with a constant diameter throughout the threaded portion. This thread is ideal for low-pressure applications, is simple to manufacture, and is widely available.
● Metric Tapered Threads: Tapered threads are conical in shape and are ideal for high-pressure applications. They provide excellent sealing capability and eliminate the need for secondary sealing methods such as O-rings.
● Metric O-Ring Face Seal (ORFS): These fittings have a flat face with an O-ring on the end to enhance sealing. ORFS fittings are known for their high-pressure capability and zero-leakage performance.
● Flareless Threads (DIN 2353): These metric threads have a metal-to-metal bite for effective pipe sealing and are excellent in medium to high-pressure applications.
● Komatsu Metric Threads: These are metric threads specific to Komatsu machinery and differ slightly from standard metric threads.
● Japanese Industrial Standard (JIS): Although they are not technically metric threads, they are similar in many ways and are often used with standard metric fittings in machinery. They are primarily used in Japanese-made equipment.
● Metric 24 Degree Tapered (DIN 3901/3902): These fittings are commonly used in European hydraulic systems to provide a reliable high-pressure connection.
When it comes to metric hydraulic fittings, DIN (Deutsche Institut für Normung) standards are a key factor. These German-originated standards provide a clear roadmap for quality and compatibility. They cover aspects such as dimensions, material types, and performance benchmarks. As a leading manufacturer, we always adhere to these guidelines to ensure that you get reliable, efficient products. For example, the DIN 2353 standard focuses on flareless bite fittings, which are critical for high-pressure systems. In short, if a product is DIN certified, it is a sign of quality and international recognition.
Understanding ISO standards may seem complicated, but they are essential guidelines to ensure that hydraulic fittings are consistent, durable, and compatible. When it comes to metric fittings, there are several ISO standards that come into play. We'll break them down below.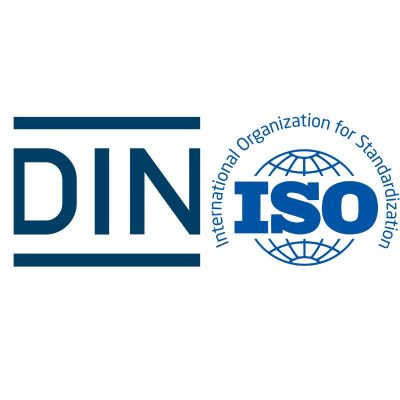 ♦ ISO 6149: This standard specializes in metric o-ring face seals, which ensure high-pressure capability and reliable sealing. ISO 9974: This standard covers metric ports and stud ends. It is critical to ensure proper fit and high performance.
♦ ISO 8434: This is another standard for metric fittings related to 24-degree taper fittings. It is a standard commonly used in European hydraulic systems.
♦ ISO 12151: This standard focuses on hose fittings with ISO 8434-1 and ISO 8434-4 24° taper fitting ends. It ensures that the hose fits correctly with other components in the hydraulic system.
♦ ISO 16028: This standard deals with quick-connect couplings, which are essential for the rapid assembly and disassembly of hydraulic lines.
The Advantages of Metric Threads
When it comes to hydraulic fittings, it's the details that make the difference. Metric threads are one such detail that brings a host of advantages. Let's explain why it's important to focus on metric threads, especially when it comes to repairs or upgrades.
◆ High compatibility in international markets
First, let's talk about compatibility. Metric threads are like the "universal remote control" of the hydraulic world, working in almost any environment. This standardization is crucial if you operate in the international market or use machines from different countries. Need to replace a fitting? With metric threads, you're less likely to run into compatibility issues, making repairs a breeze.
◆ Better sealing capabilities
The next consideration is sealing. The strength of a hydraulic system depends on its weakest seal. Metric threads typically have better sealing compared to other thread types. Better sealing means fewer leaks, which in turn means less downtime and fewer maintenance items.
◆ Efficiency of hydraulic systems
At the end of the day, efficiency matters, especially in hydraulic systems where pressure and flow are king. Metric threads handle these pressures efficiently. This reduces wear and tear on the system and extends the life of the machine. In short, choosing metric threaded fittings can make your hydraulic system more efficient and economical in the long run.
The Importance of Quality
Material Selection:
Steel: Known for its high strength and durability, steel is often the material of choice for high-pressure applications. However, it is prone to rust and therefore may not be ideal for corrosive environments.
Brass: This material offers excellent corrosion resistance and is easier to work with than steel. However, it is not well suited for high-pressure, high-temperature environments.
Stainless Steel: Stainless steel is a "best of both worlds" material, offering high strength and excellent corrosion resistance, but at a higher cost.
Comparison of Durability, Applications, and Cost
Durability: Stainless steel wins. But if rust isn't an issue, regular steel will serve your needs just fine.
Applications: Steel is great for industrial and heavy machinery. Brass is good for less demanding applications such as plumbing or low-pressure hydraulic systems. Stainless steel is the best choice for corrosive or sanitary environments.
Cost: In general, steel is the most affordable, followed by brass. Stainless steel costs more, but remember, you get what you pay for. If you need to use fittings in more demanding environments, be sure to choose the finest material available.
Manufacturing Standards.
Adhering to recognized manufacturing standards is like buying insurance; it's a safeguard against defects and ensures reliability. Whether it's ISO standards or other well-known standards, these guidelines are a symbol of quality. They ensure that the parts you buy will do the job, and do it well.
Simple Thread
Designation

Thread
Designation

Pitch
(MM)

Basic Major
Diameter
(internal)

Basic Minor
Diameter
(external)

M1

M1x0.25

0.25

0.982

0.729

M2

M2x0.4

0.4

1.981

1.567

M3

M3x0.5

0.5

2.980

2.459

M4

M4x0.7

0.7

3.978

3.242

M5

M5x0.8

0.8

4.976

4.134

M6

M6x1

1

5.974

4.917

M7

M7x1

1

6.974

5.917

M8

M8x1.25

1.25

7.972

6.647

M9

M9x1.25

1.25

8.972

7.647

M10

M10x1.5

1.5

9.968

8.376

M12

M12x1.75

1.75

11.970

10.106

M14

M14x2

2

13.960

11.835

M16

M16x2

2

15.960

13.835

M18

M18x2.5

2.5

17.960

15.294

M20

M20x2.5

2.5

19.960

17.294

M22

M22x2.5

2.5

21.960

19.294

M24

M24x3

3

23.950

20.752
Metric Hydraulic Fittings Size Chart
Okay, so you've learned about the types, benefits, and quality considerations of metric hydraulic fittings. Now, let's get down to business: Where do these metric fittings work best?
Industry
First up, industrial applications. Factories and manufacturing plants often use hydraulic systems for heavy lifting and precision movement. In this regard, the strength and durability of quality metric fittings is critical. If a fitting is not selected correctly, it can lead to inefficiencies in production or even mechanical failure, causing even more damage.
Automotive
From power steering to braking systems, metric fittings ensure seamless operation. If you are an automotive mechanic, then quality metric fittings are essential.
Mining, Agriculture
Specialized applications in mining and agriculture. Here, your equipment is often exposed to harsh conditions such as mud, dust and even corrosive chemicals. A quality metric fitting can reduce the risk of equipment failure.
Metric vs Imperial vs American threads
Choosing the correct thread type for a hydraulic system can sometimes be like navigating a maze. Let's clear up the maze by analyzing the differences and applications of metric, fractional and American threads.
Metric v American Threads
Size: Metric threads have thread pitches measured in millimeters, while American threads are measured in inches. This means that metric threads offer finer adjustments, especially for high-precision applications.
Compatibility: Metric threads are recognized worldwide, making them a more versatile choice. American threads, while popular in the United States, may require an adapter for use in international environments.
Applications: Generally, US threads can be found in older equipment and in US infrastructure. However, metric threads dominate automotive and industrial applications worldwide.
Metric vs Imperial Threads
Difference: Inch threads typically use the Whitworth thread form, which is characterized by a 55-degree thread angle. Metric threads typically have a thread angle of 60 degrees. This affects sealing and strength, so they are not interchangeable.
Advantages and disadvantages: Inch threads are strong but uncommon and therefore difficult to source. Metric threads are universally recognized, easier to find, and have advantages in terms of availability and cost.
Usage: Imperial threads are common in the UK and Commonwealth countries. Metric threads are more commonly used, especially in Europe and Asia.
Choosing the Right Metric Pipe Fittings
Choosing the right metric fittings is no easy task; it's not just about compatibility, it's about quality, safety, and efficiency. So let's talk next about how to choose the right metric fittings for your specific needs.
Specifications and Measurements
Know the Diameter: The first thing you need to know is the diameter of the hose or pipe. This ensures that the fit you choose is not too loose or too tight.
Length: Especially in narrow or complex systems, the length of the fitting can have a significant impact on ease of installation and operation.
Check the threads: Make sure the thread type matches your application. If you are unsure, use a thread gauge.
Understanding Pressure Ratings: Every fitting has a certain pressure rating range. Exceeding these ranges can lead to failure, or worse, an accident.
Match the system: Make sure the coupling you choose can withstand the pressure of the hydraulic system you are using. If in doubt, choose a fitting with a higher rating to ensure a margin of safety.
Thread

Metric male ORFS (Heavy)

Metric male ORFS Adjustable End (Heavy)

Metric male ORFS (Light)

Metric male ORFS Adjustable End (Light)

E Type

(Light)

E Type

(Heavy)

M8×1

63

40

40

31.5

–

–

M10X1

63

40

40

31.5

25

–

M12x1.5

63

40

40

31.5

25

63

M14X1.5

63

40

40

31.5

25

63

M16X1.5

63

40

31.5

25

25

63

M18X1.5

63

40

31.5

25

25

63

M20X1.5

–

–

–

–

–

63

M22x1.5

–

–

–

–

16

40

M22x1.5

63

40

31.5

25

–

–

M26x1.5

–

–

–

–

16

–

M27x2

40

40

20

16

–

40

M30x2

40

40

20

16

–

–

M33x2

–

–

–

–

10

40

M33x2

40

31.5

20

16

–

–

M42x2

25

25

20

16

–

–

M42x2

–

–

–

–

10

25

M48x2

25

20

20

16

10

25

M60x2

25

16

16

10

–

–
Thread Compatibility: Mismatched threads can lead to leaks or even catastrophic failure.
Sealing solutions: In addition to the thread, consider the type of seal – o-ring, cone or metal-to-metal. Your application may require one type and not the other.
Practical selection steps
Check Inventory: Before you buy, see what you have on hand. This avoids duplicate purchases and helps determine what is actually needed.
Quality Assurance: This should come as no surprise, but make sure the accessories meet industry standards. Poor-quality fittings will cost you more in the long run.
Test run: After installation, always perform a pressure test to ensure that there are no leaks and that the fitting is performing to its specifications.
The world of hydraulic fittings is full of choices. While ISO standards set the benchmark for quality, thread type – Metric or American threads – can also make a significant difference in performance and compatibility. Knowing which material is best suited for your application and how to choose based on durability and cost informs your decision. With suppliers like Topa Hydraulics, you can enjoy the convenience of one-stop shopping, quality assurance and competitive pricing. Armed with this knowledge, you're not just buying a product, you're buying efficiency, reliability and peace of mind.
Finally, let's talk about where to buy these metric fittings and how to make the best buying decision. Choosing to buy from a reputable supplier such as Topa ensures that you get a high quality product that meets your needs.
One-stop shopping: At Topa, we offer a wide range of hydraulic products and components. No need to jump around from supplier to supplier or worry about compatibility issues. Our products are compatible with Parker, Eaton, and gates products.
Competitive Pricing: Everyone loves a good deal, but what if you could get a quality product at an affordable price? That's exactly what we offer. Our factory offers the best value for money, saving you money.
Quality assurance: Our products meet strict manufacturing standards, ensuring that your investment is built to last.
Expert Support: Have operational and detail questions? We have the answers. Our experienced professionals are standing by to guide you through the selection and purchasing process.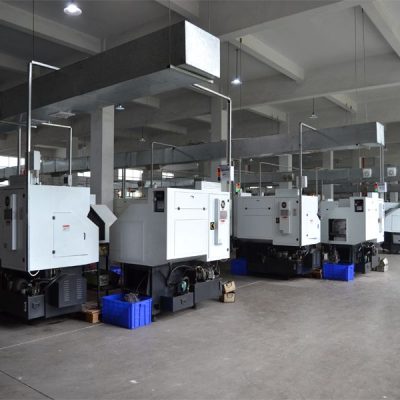 Determine your needs: First, make a note of the specifications and quantities you need, as discussed earlier in this guide.
Visit the website: Visit our page. Use the search and filtering options to find the accessories you need.
Send Inquiry: You can contact us on Contact Us page or use WhatsApp to send your requirement and our salesperson will reply you.
By choosing a streamlined process, you're not just buying a product, you're buying a worry-free experience, quality assurance and unrivaled customer service. That's the Topa promise, and we'll honor every one of our commitments.