Hydraulic  cylinder manufacturer
※ Easy to install
※ Cost reduction
※ Saves energy
※ Fast response
Compatible hydraulic cylinder manufacturer in China
A hydraulic cylinder is a device that converts fluid pressure energy into mechanical energy. It consists of a cylinder with a piston that is connected to a piston rod that moves back and forth to produce energy. TOPA manufactures a variety of cylinders to meet a wide range of cylinder applications.
TOPA supplies a wide range of hydraulic cylinders in various materials and types, including single-acting cylinders, double-acting cylinders, telescopic cylinders and so on. If you would like to know more details, please check the pictures below.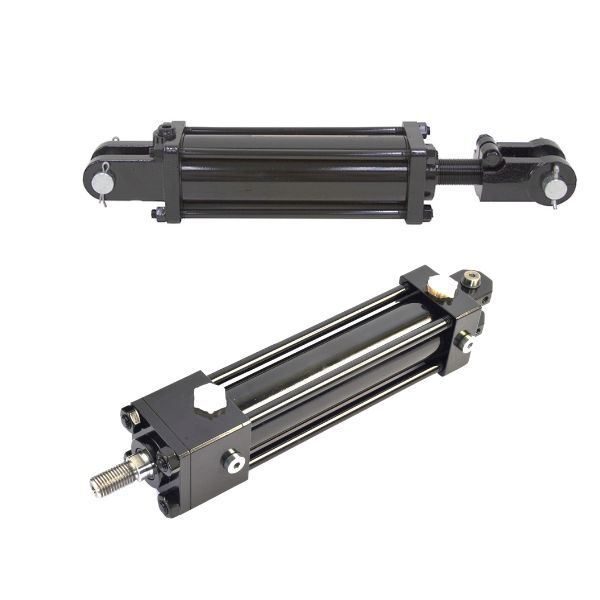 Tie-rod hydraulic cylinders are have four rods (bolts) that connect the ends of a double-acting hydraulic cylinder to add strength and stability to the cylinder and prevent it from coming apart under pressure.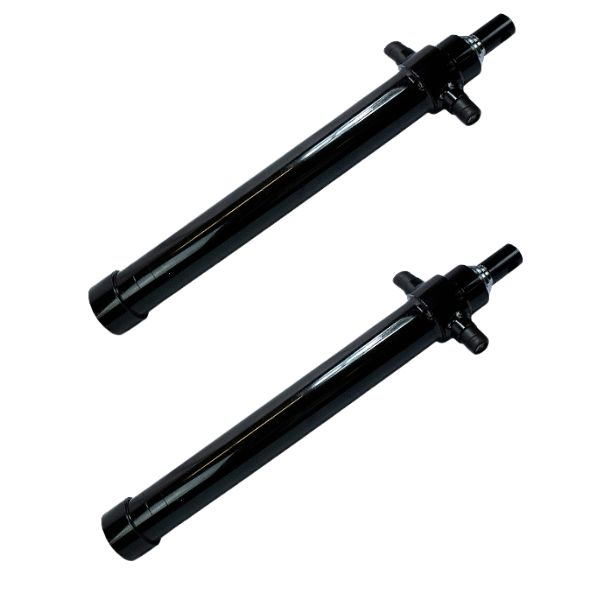 elescopic hydraulic cylinders, sometimes called multi-stage cylinders, are a type of linear actuator consisting of a series of tubular rods called sleeves.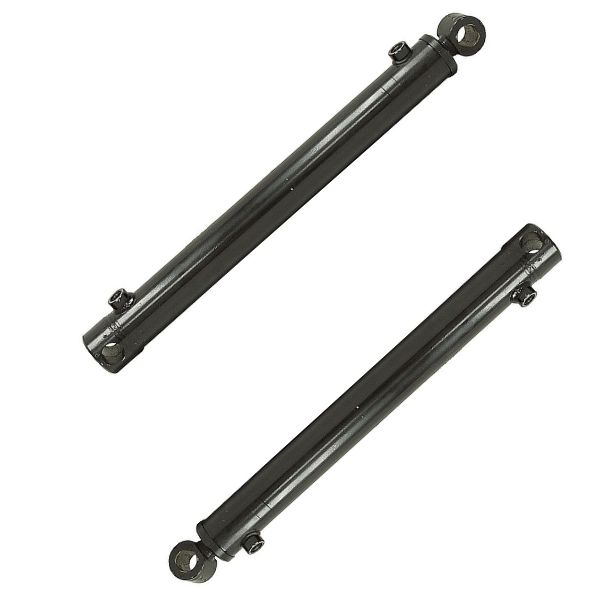 Loader hydraulic cylinder , hydraulic cylinder for wheel loader bucket push arm/ steering drive part.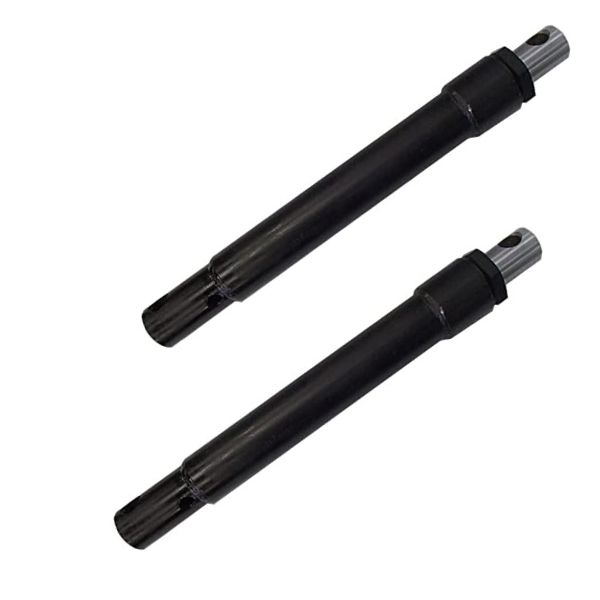 Snow plow cylinders, cylinders for snowplow, suitable for metal, stainsteel steel.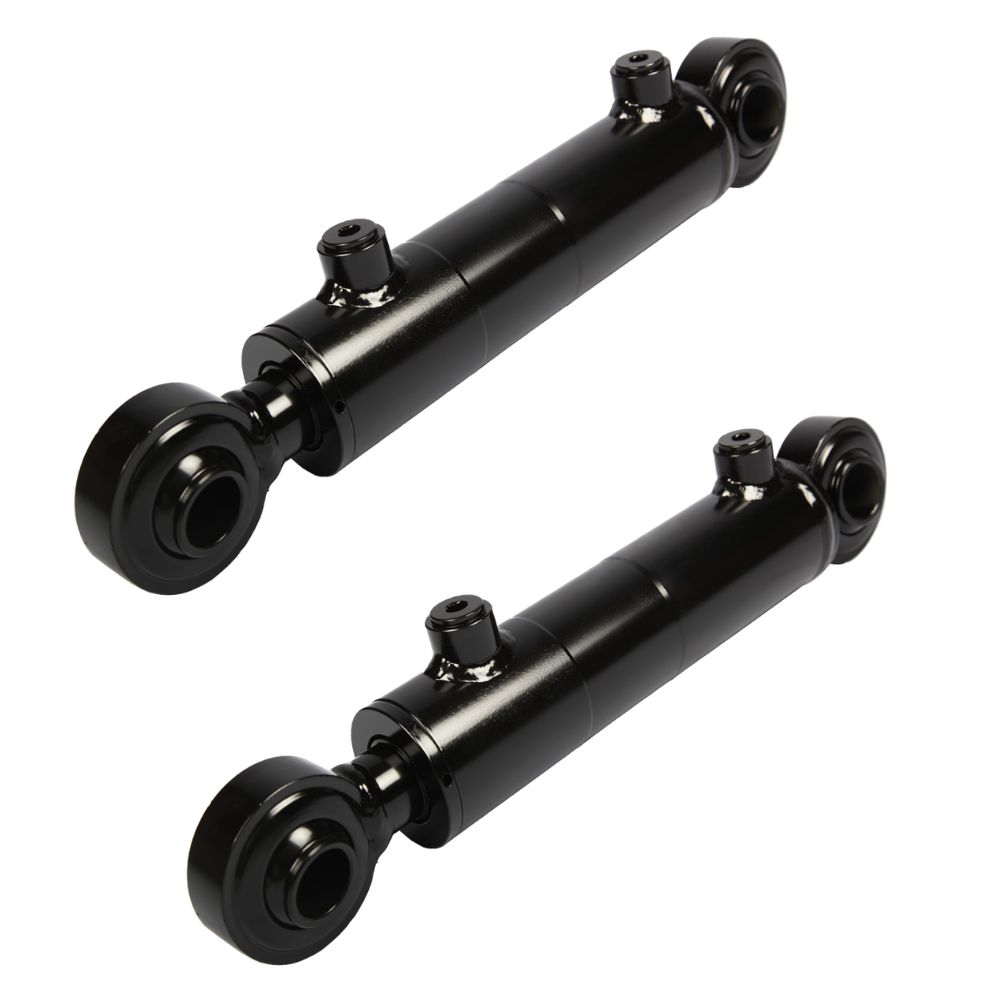 WSE-Welded swivel eye hydraulic cylinder is a double-acting hydraulic cylinder. And The WSE cylinders have two ball ends and can be swiveled to suit many narrow environments and mobile applications.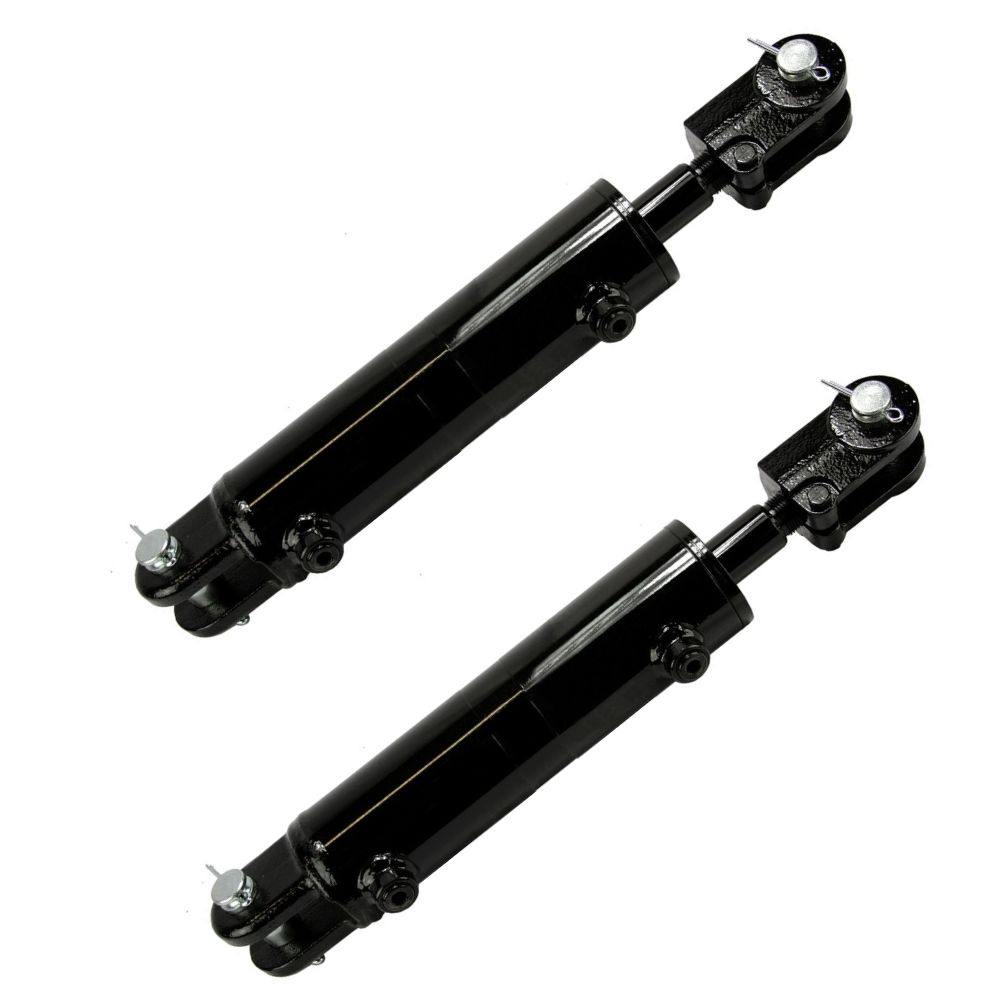 HCW-Celvis welded hydraulic cylinders have clevis in their ends. Rod clevis cylinder mounts connect a hydraulic cylinder to a fixture while allowing it to move while in operation.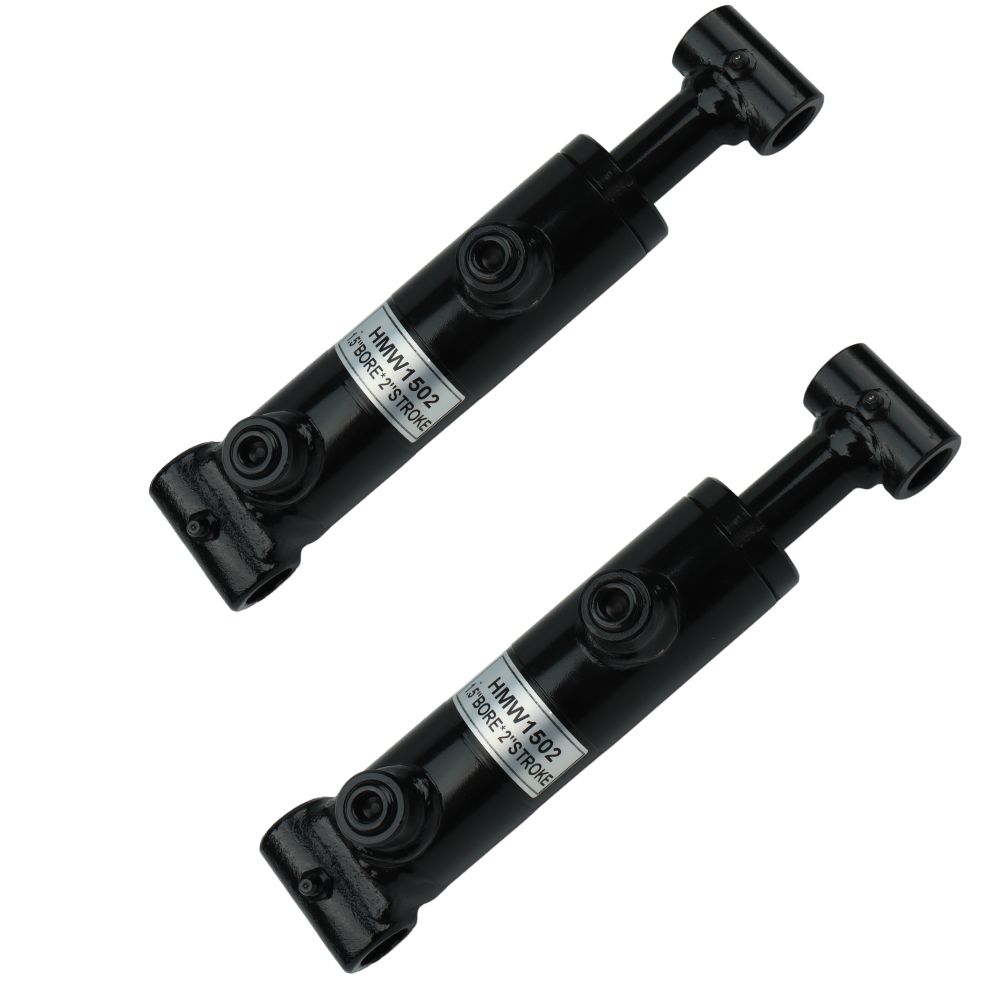 HMW-Mechanical welded hydraulic cylinders operate well at high pressures and lengthy strokes due to tie rod strain.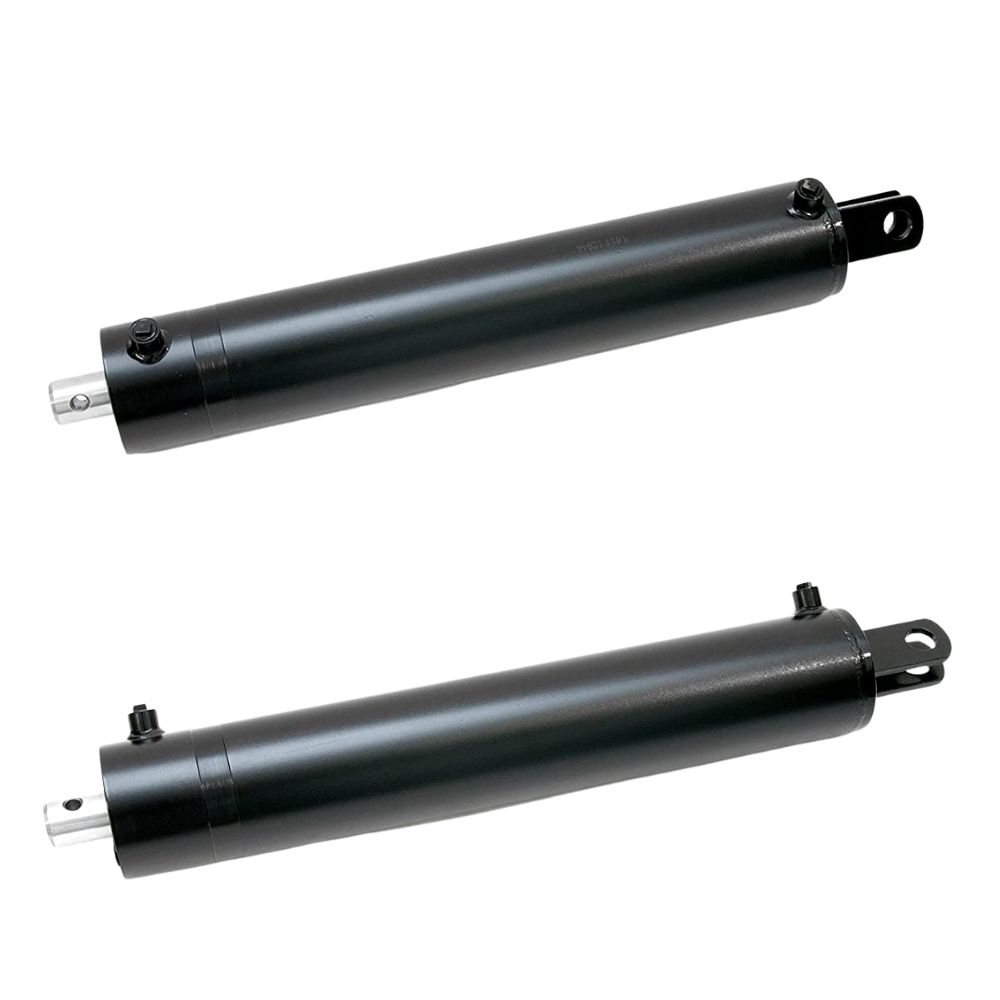 Log splitter cylinders are high-quality hydraulic equipment that can handle working pressures of up to 3500 psi.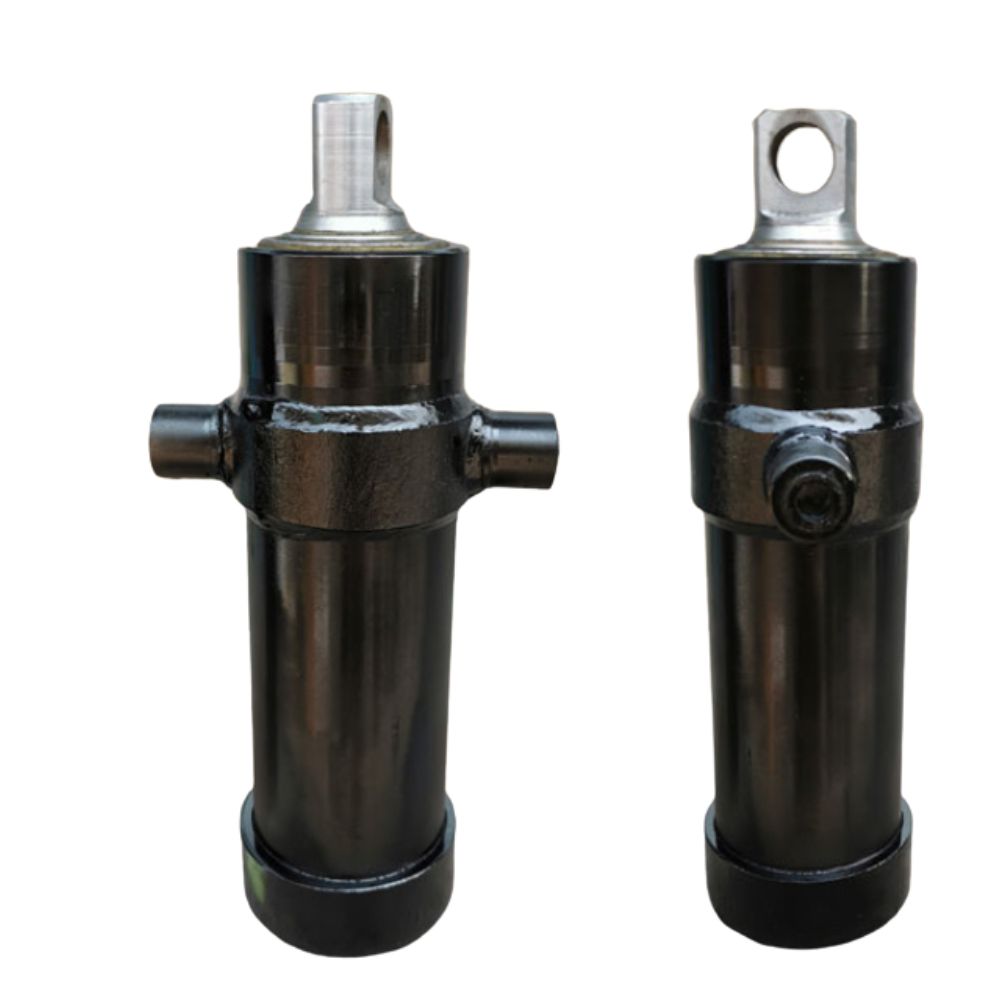 A hydraulic tipping cylinder is a single-acting hydraulic cylinder, and it has multi-stages.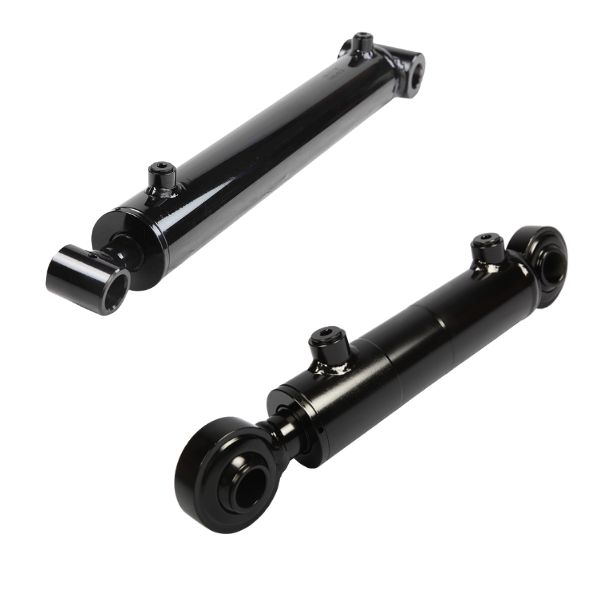 Welded hydraulic cylinder
Welded hydraulic cylinder, the barrel is welded directly to the end caps and the ports are welded to the barrel.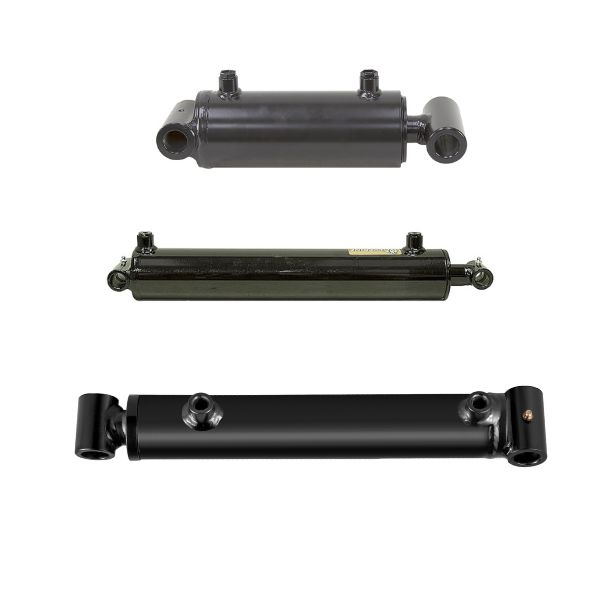 Double acting hydraulic cylinder
A double-acting hydraulic cylinder (Hydraulic stamp) has two piston surfaces, where hydraulic fluid can be applied bilaterally .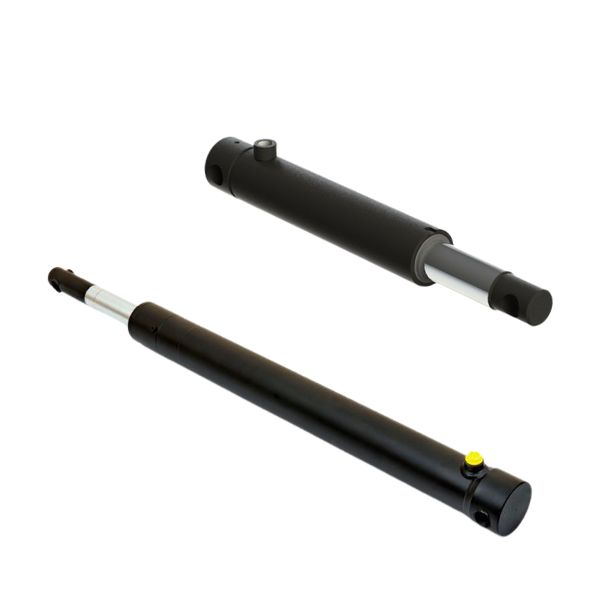 Single acting cylinder
A single-acting cylinder in a reciprocating engine is a cylinder in which the working fluid acts on one side of the piston only.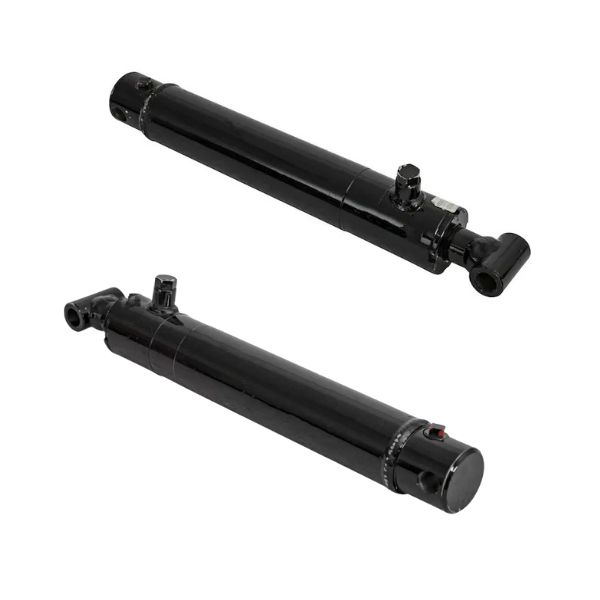 Hydraulic lift cylinder
Hydraulic Lifting Cylinders provide a controllable hydraulic lifting solution for heavy loads up to 100 Tonnes and even combined in some applications with accessories .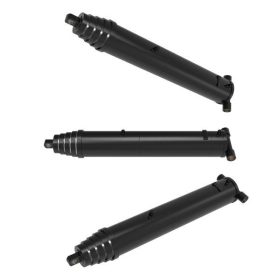 Hoist cylinders
A hydraulic Hoist cylinder is a mechanical actuator that is used to give a unidirectional force through a unidirectional stroke.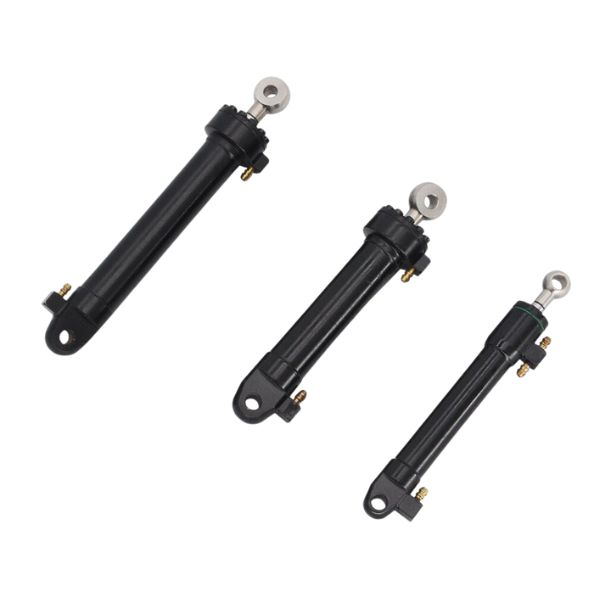 Hand pump hydraulic cylinder
Hand pump hydraulic cylinder Hand-operated hydraulic pumps convert mechanical energy into hydraulic energy (a combination of pressure and flow) by delivering hydraulic fluid under pressure through directly applied manual effort.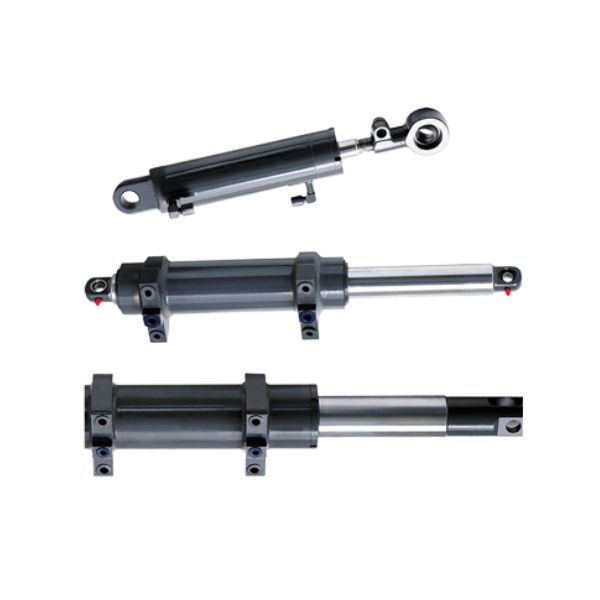 Forklift hydraulic cylinder
Forklift Hydraulic cylinder: Power Steering Cylinder.The power steering cylinder is a double-acting cylinder that is able to exert equal force in opposite directions.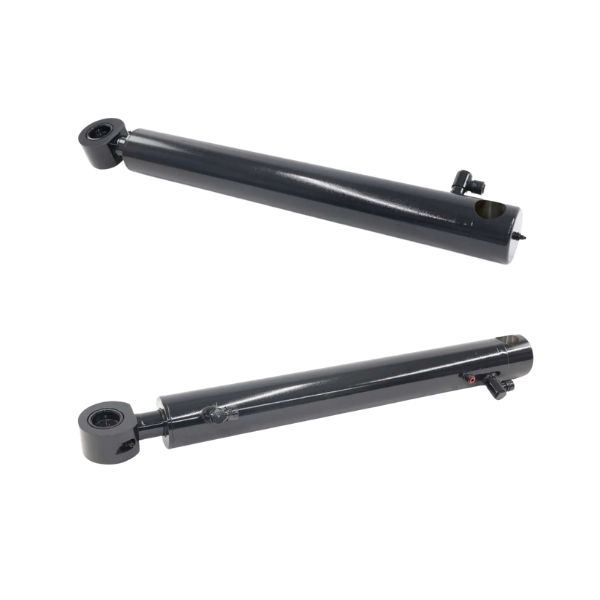 Excavator hydraulic cylinder
Excavator hydraulic cylinder, engine hydraulic boom cylinder arm double acting for excavator.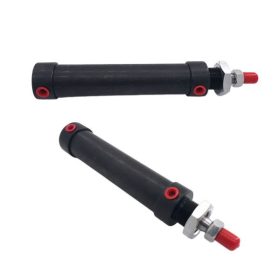 Mini hydraulic cylinder
Mini hydraulic cylinder, small hydraulic cylinder.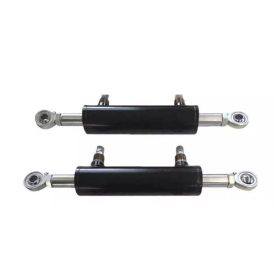 Stainsteel steel hydraulic cylinder
Stainsteel steel hydraulic cylinder, made of stainsteel steel, corrosion resistant.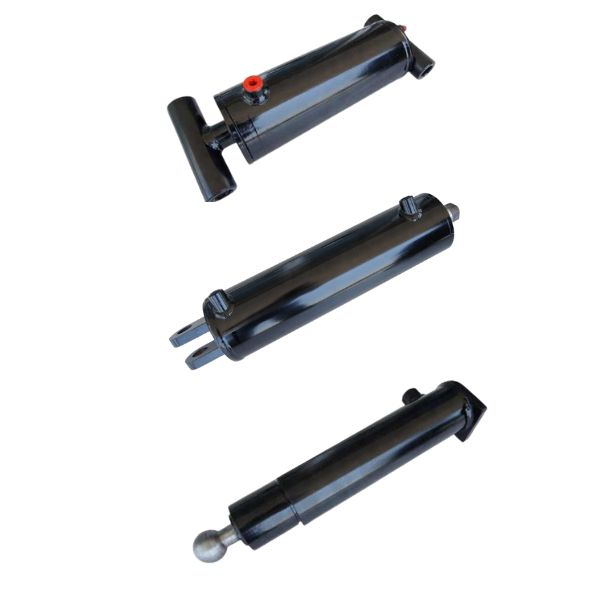 Car lift hydraulic cylinder
Car lift hydraulic cylinder ,suitable for car lifing system.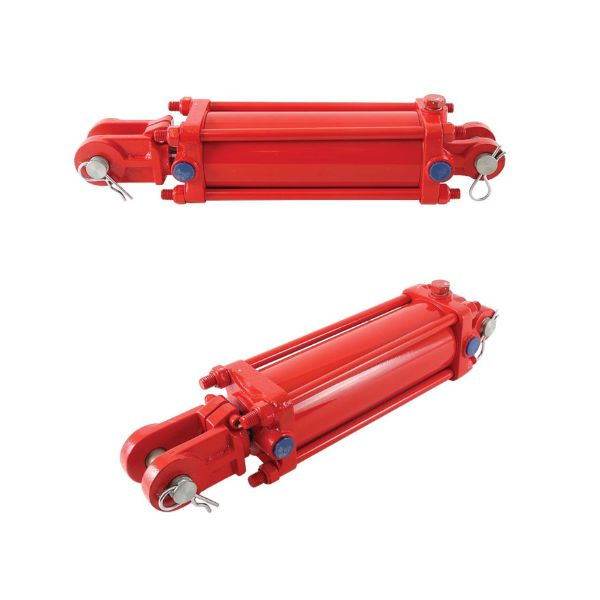 Tractor hydraulic cylinder
Tractor hydraulic cylinder, hydraulic cylinder replacement for tractors.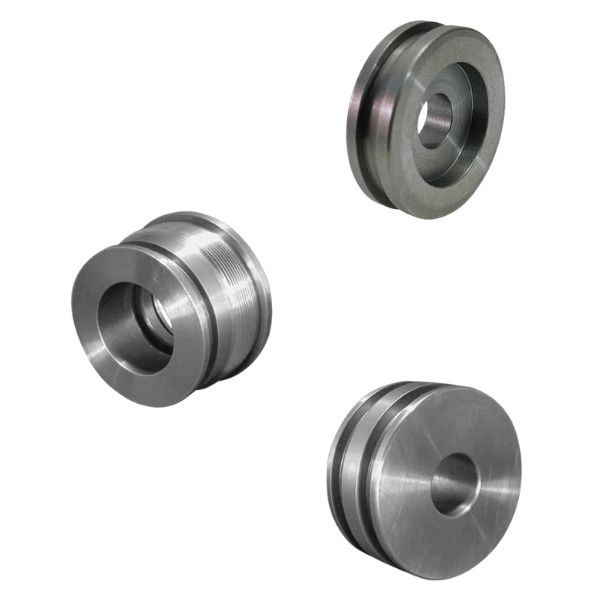 The hydraulic cylinder consists of a cylinder barrel, in which a piston connected to a piston rod moves back and forth.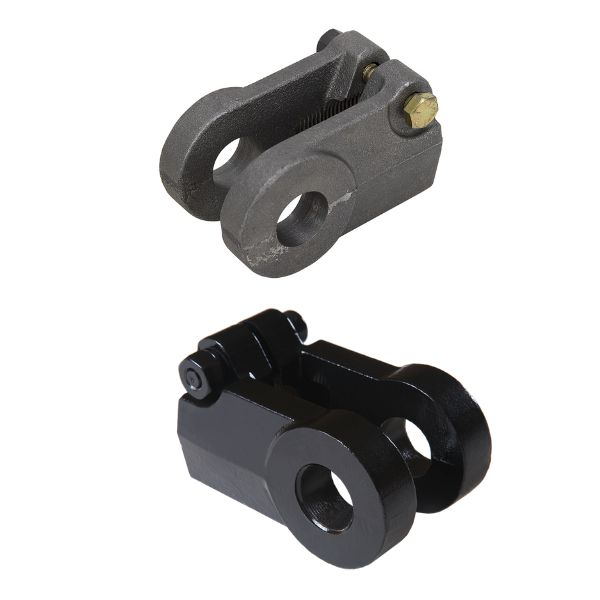 Hydraulic cylinder clevis, clevis cylinder mounts attach a hydraulic cylinder to a fixture in a way that allows the cylinder to move while in use.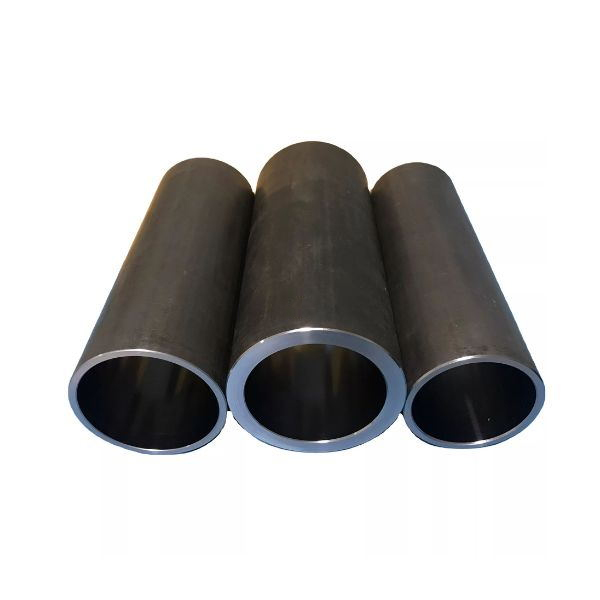 Honed tube
The honing process involves using abrasive polishing stones and abrasive paper to remove small amounts of material, to produce extremely precise ID dimensions and improved finishes.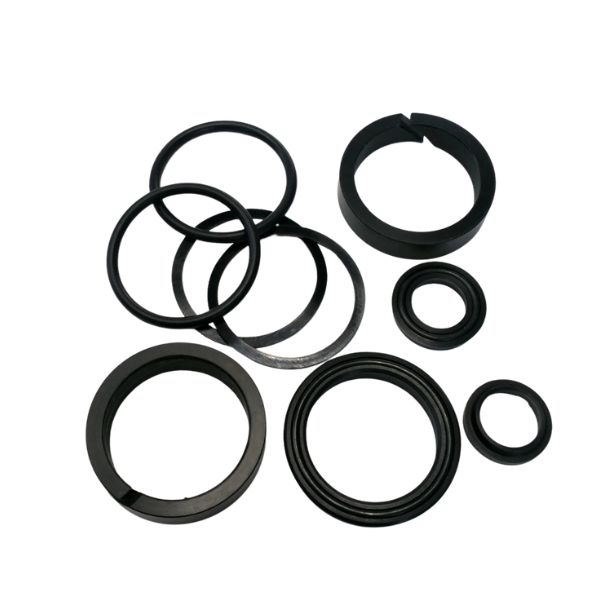 Hydraulic cylinder seals
Hydraulic cylinder seals are used on hydraulic cylinders to prevent hydraulic fluid from leaking and help keep dirt and other contaminants from entering the cylinders.
This video describes the details of the hydraulic cylinder, you can click for details. If there are still questions, please contact our staff.
Topa manufacturer hydraulic fittings
We are a hydraulic fittings manufacturer, we provide all types of Brake hydraulic fittings, and we accept custom and personalized manufacturing, every step is strictly controlled to ensure product quality, if you want to know more information, please feel free to contact us.
Your reliable hydraulic cylinder manufacturer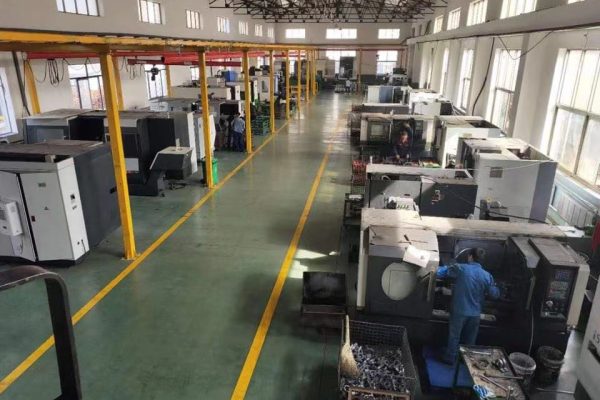 Topa produces high quality hydraulic cylinders with a wide range of applications and excellent performance
It can adapt to a wide range of environmental requirements and can complete its work even in harsh environments.
A wide range of hydraulic cylinders to meet your different needs
Flexible and easy to handle, can be moved in tight spaces
Utilizes physical principles for significant energy savings
Robust and designed for heavy-duty systems
As a foreign trade company with rich experience in hydraulic fittings, Topa is able to deal with various problems. We offer a wide range of fittings to satisfy the needs of different customers.
But Topa's advantages are not limited to:
1. High quality fittings
No matter what the fittings are, we try to ensure that they are of high quality. We guarantee the usefulness and durability of our fittings.
2. Strict service attitude
If you ask our staff a question, we will answer your question and propose a solution for you.
3.Fast shipping service
If there are no external factors affecting us, we will arrange the shipment as soon as possible after you place an order so that you can receive the goods as soon as possible.
4. Perfect after-sales service
After the goods are sold, you can ask us questions about the problems arising from the goods, and our relevant personnel will reply as soon as possible.
5. Free samples
If the product you need is still in stock, then you can get free samples by paying postage.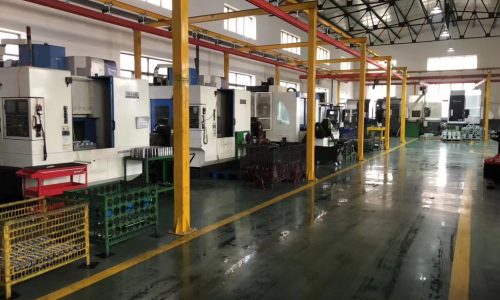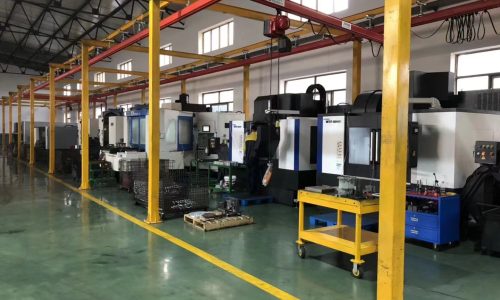 Topa's hydraulic cylinders have many applications in cranes, truck handling, construction, mining, and aerial work, such as truck cranes, fire fighting equipment, aerial work platforms, concrete pump trucks, etc.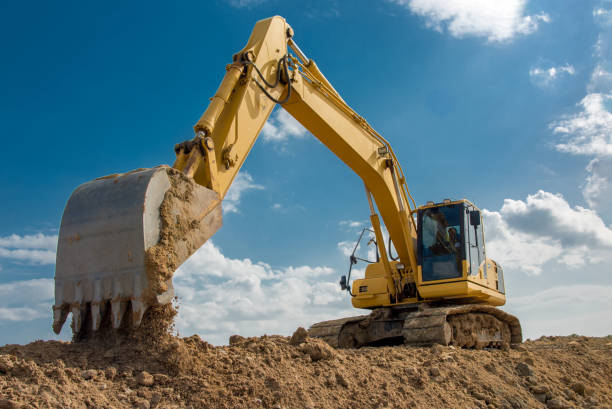 Construction
Hydraulic cylinders are used in countless applications. They are often seen at work in both industrial applications ,including hydraulic presses, cranes, forges, and packing machines, and mobile applications ,such as agricultural machines, construction vehicles, and marine equipment.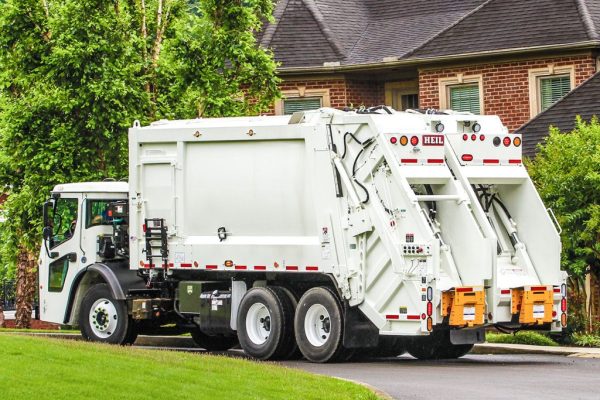 Refuse and Waste
Topa's hydraulic cylinder can apply for many vehical and machine. These cylinders generate mechanical force in a linear motion for a variety of applications. They are typically used for pressing, pulling, pushing or lifting something that requires exceptional force.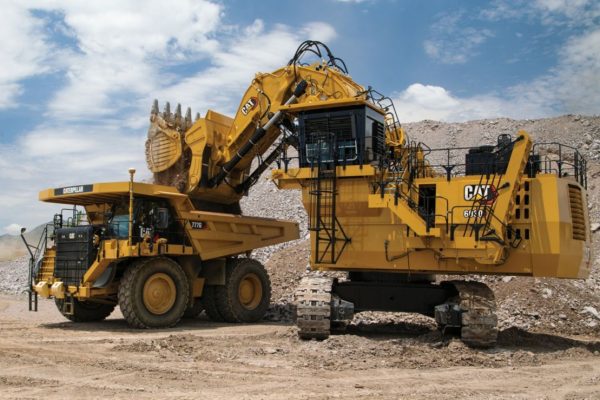 Mining
Topa offers high quality hydraullic cylinder which can used in mining system. Hydraulic cylinders are actuation devices that use pressurized hydraulic fluid to produce linear motion and force. They are used in a variety of power transfer applications, and can be single or double action.
Hydraulic cylinder quality control​
With over 15 years of manufacturing experience, Topa has done business with all over the world and has strict control from production to delivery in order to provide high quality hydraulic cylinders.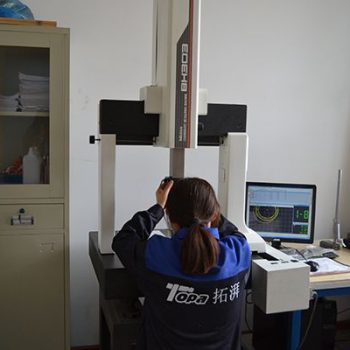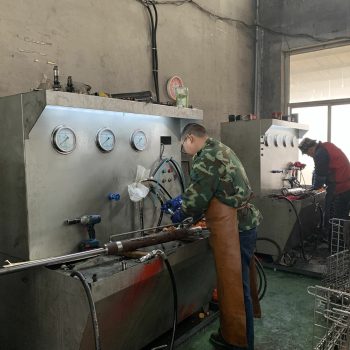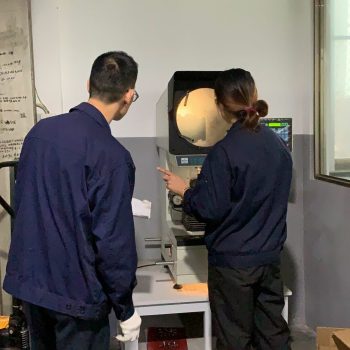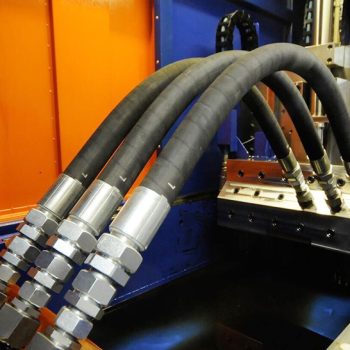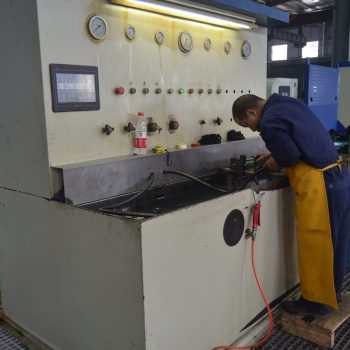 What is a hydraulic cylinder?
Hydraulic cylinder is a mechanical actuator, which can convert the fluid pressure into mechanical force, and is suitable for construction, aerospace, manufacturing and other fields that require special force such as pushing and lifting.
What are hydraulic cyilnders used for?
Hydraulic cylinders are mainly used in places where heavy equipment is needed, like civil engineering, construction, aerospace, agriculture and marine industries.
What are the advantages of hydraulic cylinders?
Hydraulic cylinders can be adjusted to many extreme conditions, and they do not suffer from power loss due to the distance limitation from the power source. And they can also have automatic overload protection, variable speed control, etc.
What is hydraulic cylinder made of?
The material selection of hydraulic cylinder is diverse, and each has its own merits. The most commonly used materials are carbon steel, stainless steel and a couple of alloys.
How to measure hydraulic cylinder?
First prepare the tools for measurement, such as thread gauge, tape measure caliper, etc. Next, you should check the hydraulic cylinder brand, and then measure the piston diameter, rod diameter, rod extension and retraction length, thread type, hose port size and diameter, etc.
What are the components of hydraulic cylinder?
Hydraulic cylinder parts mainly with these kinds of: cylinder head, cylinder barrel, cylinder bottom, piston, rod and some seals, etc.
How many types of hydraulic cylinders?
There are several types of hydraulic cylinders, which are single and double acting cylinders, telescopic cylinders and tandem hydraulic cylinders.
How to bleed hydraulic cylilnders?
Different hydraulic cylinders are bleed in different ways, but most of them need to comply with the following points. Choose the right tool and location, discharge the gas in the order of pipeline from far to near, make sure the hydraulic tank is full state so that the gas can be discharged, and finally check several times after the hydraulic pump tank exhaust is finished to make sure the gas is completely discharged.
Why is hydraulic cylinder cushioned?
Hydraulic cylinder cushioning is to slower the speed of the hydraulic cylinder. The aim is to reduce the damage to the piston, extend the service life of the hydraulic cylinder, and also to reduce a certain amount of noise pollution.
How hydraulic cylinders work?
The principle of operation of a cylinder is the Casper principle. The hydraulic cylinder piston, with the help of pressurized liquid, moves in the barrel and generates the appropriate power to push the hydraulic cylinder to work.
Get more information about products