Forged Male 90° Elbow Brass Fittings
Description:
The forged male 90° elbow brass fitting is made of brass with a 90° elbow and can be used to connect two pipes.
It has two male threads with NPTF threads and can also be used with NPT threads. These 90-degree elbow fittings combine different pipes at an angle of 90 degrees to reverse the direction of flow.
If you need more information about brass pipe and fittings or want to know more about other fittings, please contact our staff.
Features and Benefits:
• Corrosion resistance
• Durability
• Pressure resistance
• Vibration resistance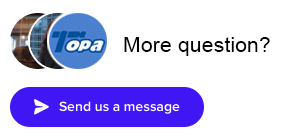 Categories: NPTF, Pipe fitting, Brass, Elbow 90°
Part #

Thread size NPTF

A

Body

Width

Approx. Wt. Lbs.

28-266

1/ 8 "

0.79

0.38

0.04

28-267

1/4 "

0.87

0.45

0.06

28-268

3/8"

1.06

0.59

0.12

28-269

1/2"

1.38

0.78

0.21
Forged Male 90° Elbow Brass Fitting Video
This video shows the information on forged male 90° elbow brass fitting.
Additionally, forged male 90° elbow brass fittings are appropriate for use in a variety of hydraulic fluid systems since they are offered in a broad range of applications, sizes, and specifications.
Please contact us if you have any questions about the brass pipe fittings pressure rating.