Brass Hose Fitting-Male End Only-Short Shank
Description:
A brass male end only garden hose fitting is a type of connector used to join a garden hose to a water source.
The male endl only fitting typically consists of a brass body with a male threaded end, and it can connect with a female thread fitting.
If you have any further questions about brass garden hose repair fittings, feel free to ask.
Features and Benefits:
• High-quality
• Durability
• Corrosion-resistance
• Strength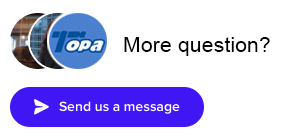 Categories: Hose fitting, Brass, Straight
Part #

Hose Barbx

MGH 

A

 

B

 

Hex

 

Approx. Wt. Lbs.

30-471

1/ " x 3/ "

.55

0. 8

1.06

0.11

30-472

5/8" x 3/4″

1.56

0.88

1.06

0.12

30-473

3/4" x 3/4″

1.56

0.88

1.06

0.13
Brass Hose Fitting-Male End Only-Short Shank Video
This video shows the information on the brass hose fitting-male end only-short shank.
Additionally, the fitting creates a tight and secure seal between the hose and the fitting, preventing water leakage. This fitting is commonly used for garden hoses, air hoses, and flexible tubing.
Please contact us if you have any questions about the brass garden hose quick connector.