Brass Fitting Finger Tightening Cap
Description:
A brass finger tight cap is a type of fitting that is used to seal off the end of a pipe or tubing.
It is typically made of brass and has a hexagonal shape that allows it to be tightened by hand using a wrench. The cap has a male threaded end that can be screwed into a female threaded fitting, such as a nipple or a coupling.
If you have any further questions about brass SAE fittings or their applications, feel free to ask.
Features and Benefits:
• Leak-proof
• Durability
• Easy to install
• Strength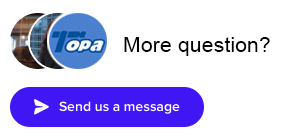 Categories:  SAE, Brass, Cap, UNF
Part #

Thread Size

UNF

A

Approx.

Wt. Lbs.

10-081

1/4″

0.62

0.02
Brass Fitting Finger Tightening Cap Video
This video shows the information on the finger tightening cap brass fitting.
Additionally, finger tightening cap brass fittings are appropriate for use in a variety of hydraulic fluid systems since they are offered in a broad range of applications, sizes, and specifications.
Please contact us if you have any questions about the brass fitting with o ring.