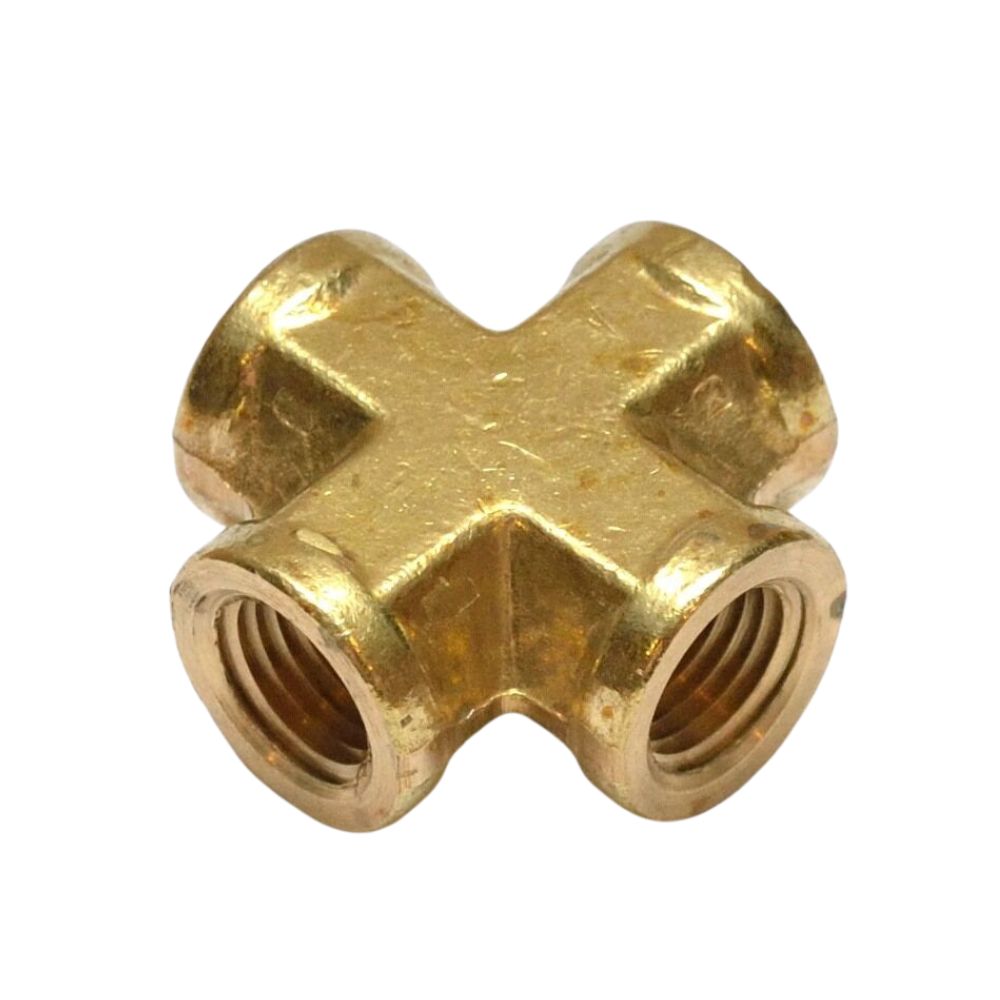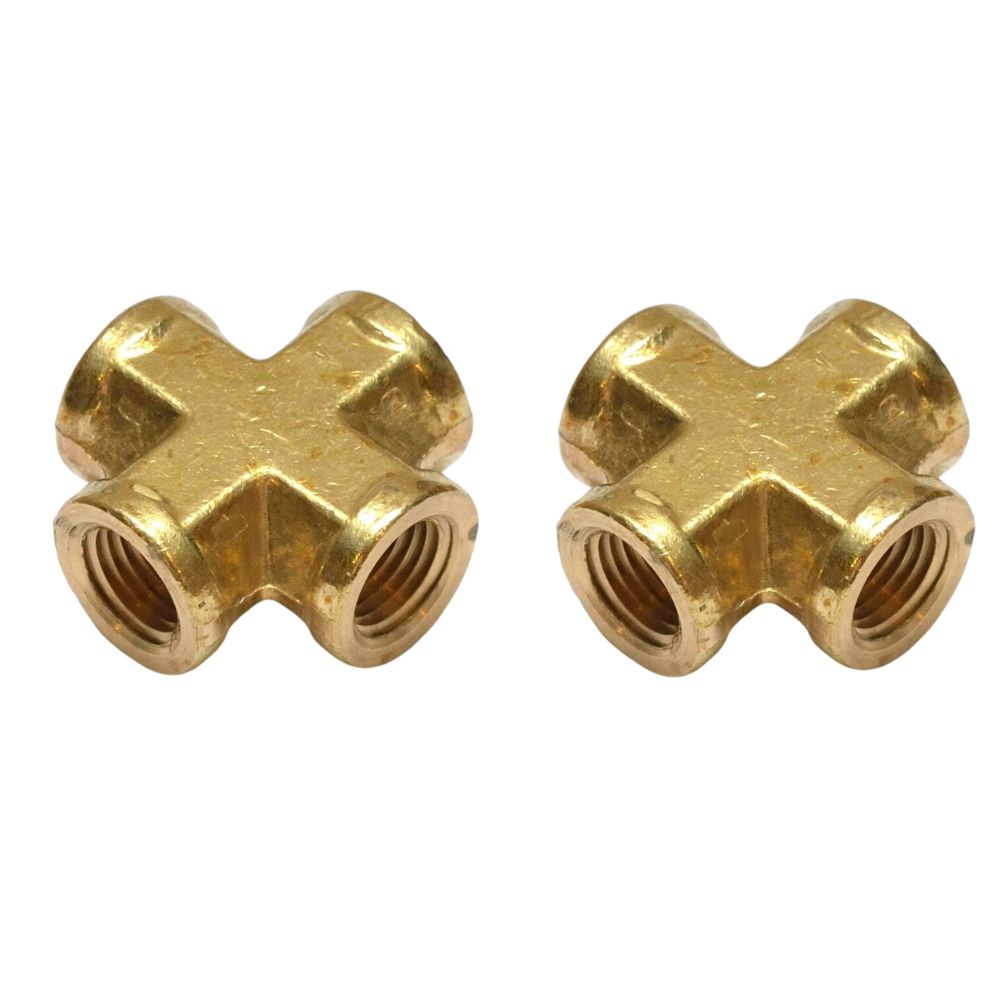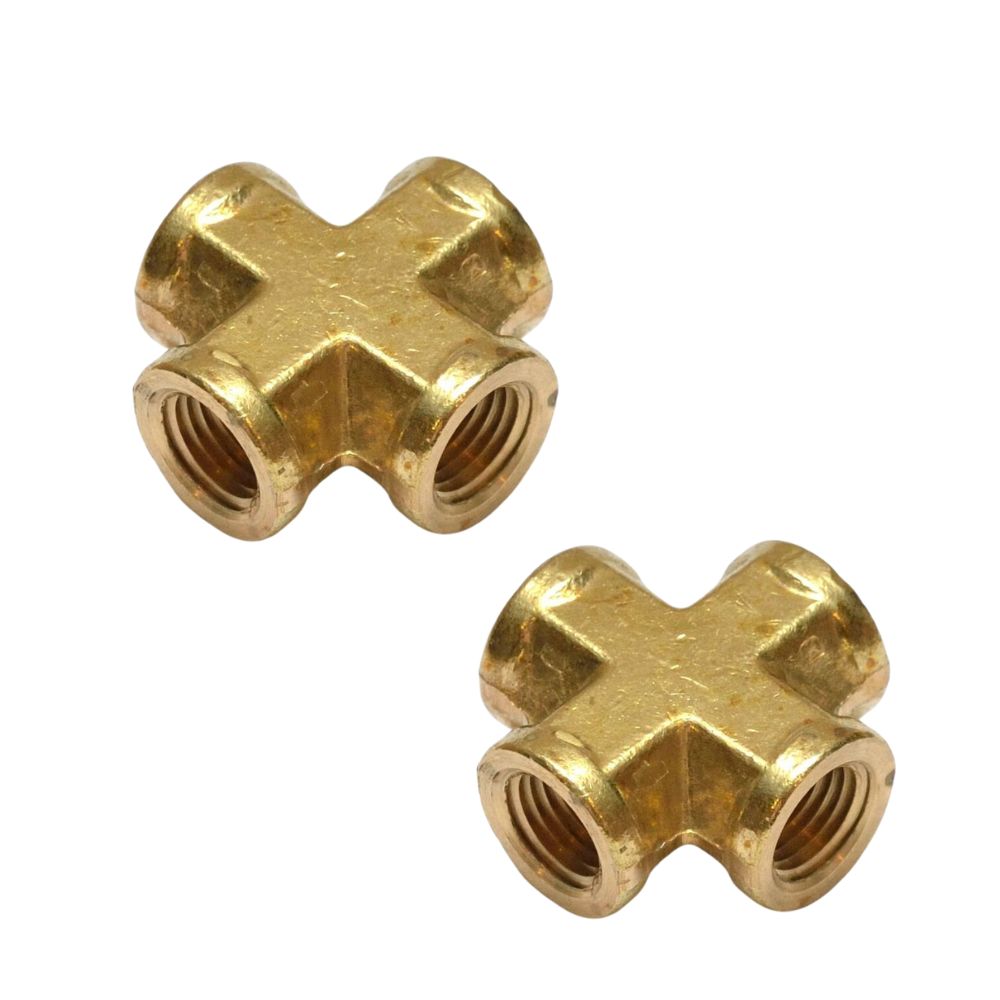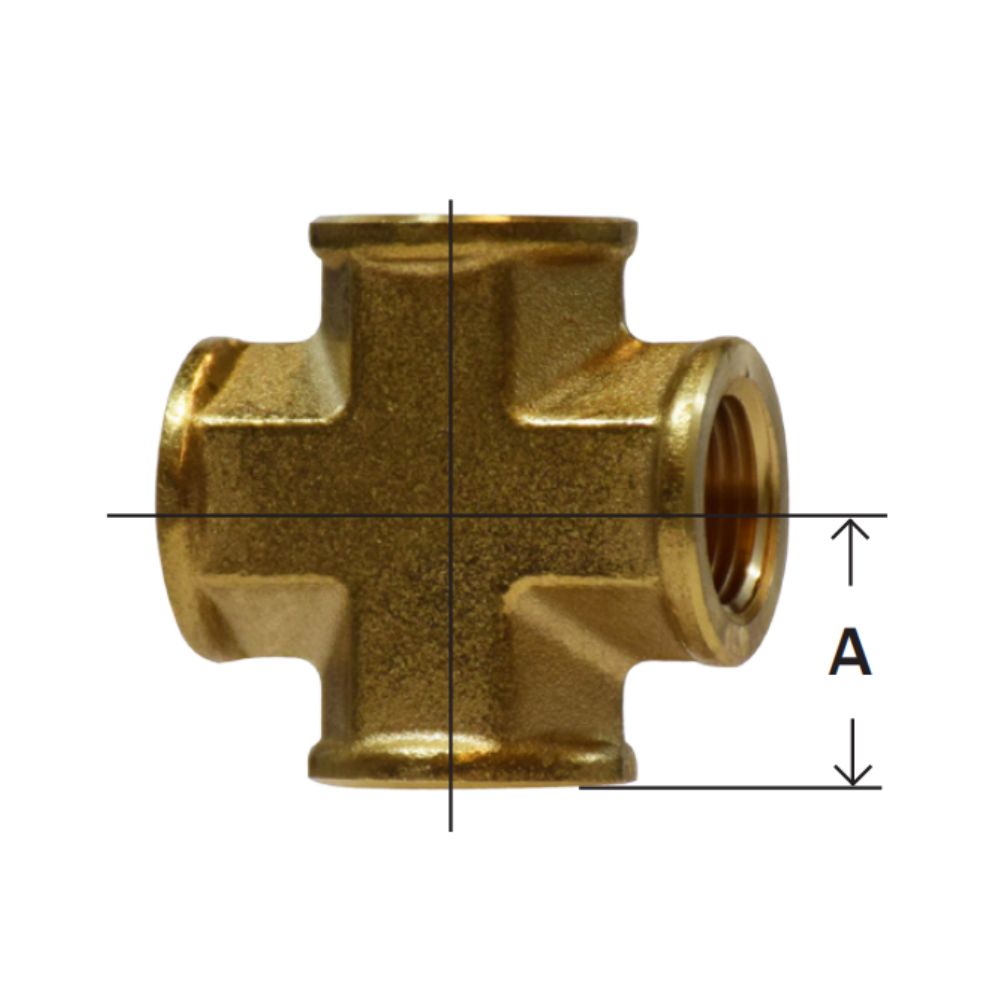 4 Way Brass Pipe Fitting Forged Cross
Description:
A 4 way brass pipe fitting forged cross has four female NPTF threads. Brass cross fittings are typically used to connect four pipes that intersect at a central point, forming a cross shape.
They are often used in the construction of water supply and drainage systems, as well as in various other applications where pipes need to be connected.
If you need more information about brass fittings or want to know more about other fittings, please ask our staff.
Features and Benefits:
• Corrosion resistance
• Durability
• Easy to maintain
• Multiple usages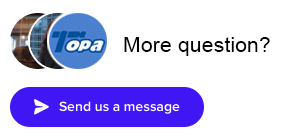 Categories: NPTF, Pipe fitting, Brass, Cross
Part #

Thread size

NPTF

A

Body

Width

Approx. Wt Lbs

28-049

1/8"

0.56

0.50

0.06

28-050

1/4 "

0.72

0.69

0.15

28-051

3/8 "

0.81

0.81

0.18

28-052

1/2"

1.00

1.00

0.34
4 Way Brass Pipe Fitting Forged Cross Video
This video shows the information on the 4 Way Brass Pipe Fitting forged cross.
Additionally, brass forged crosses are appropriate for use in a variety of hydraulic fluid systems since they are offered in a broad range of applications, sizes, and specifications.
Please contact us if you have any questions about thecopper and brass pipe fittings.